Explore the captivating world of Claude K. Bell, an artist whose passion for dinosaurs sculpted the landscape of Cabazon Dinosaurs park in California's desert. Witness his creative journey that brought towering sculptures to life, forming a unique attraction that bridges art and history in a mesmerizing way.
Claude K. Bell was a former Knott's Berry Farm amusement park sculptor who created a famous dinosaur attraction called Cabazon Dinosaurs. Cabazon Dinosaurs is a beloved landmark attraction to millions of people who go to the desert of Southern California. The dinosaurs Claude created at Cabazon Dinosaurs have also been featured in films, TV, and other artistic productions. They are even featured in a book called "The Well-Built Elephant and Other Roadside Attractions—a Tribute to American Eccentricity."
Claude spent more than two decades building the Cabazon Dinosaurs and also spent more than $300,000 of his own money on building them. He built the dinosaurs on a rather desolate part of Interstate 10, close to the California city of Palm Springs. Some of the bigger dinosaurs can be seen for miles around as drivers approach the attraction between Phoenix, Arizona, and Los Angeles, California. The most visible dinosaurs (from a distance) are Dinney the Brontosaurus (at 150 tons) and Rex the Tyrannosaurus (at 100 tons).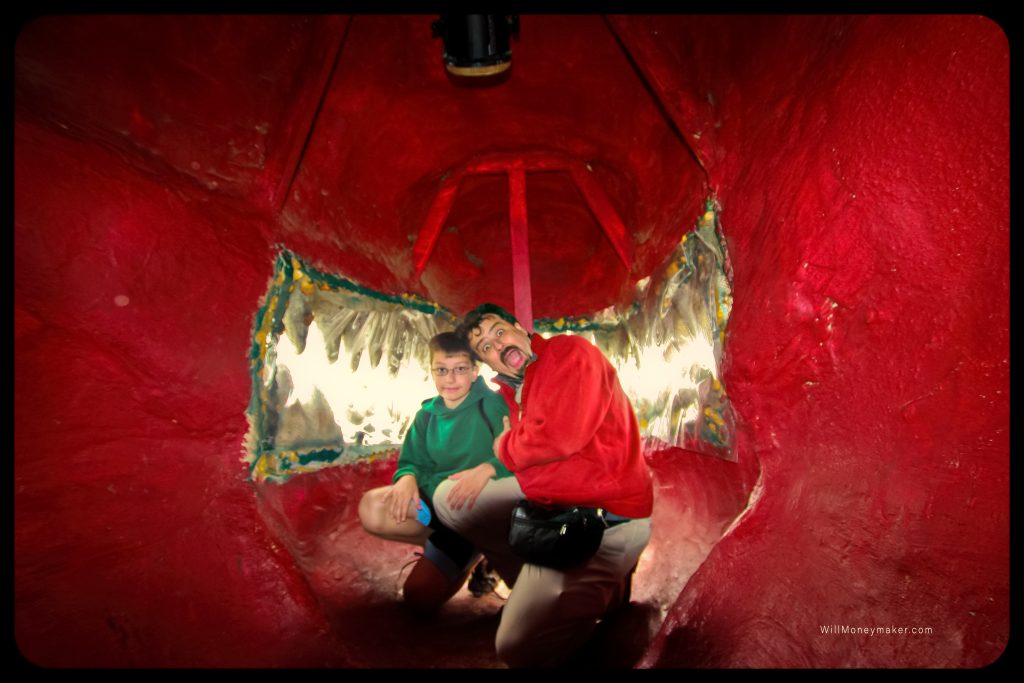 Claude came to sculpting giant dinosaurs rather later in life than one would think, after he had enjoyed a lengthy career at Knott's Berry Farm. He was in his mid-60s when he started working on them. He built the steel-framed dinosaurs on sixty acres of land he owned in Cabazon. The first dinosaur Claude built was meant to be the first of several that would be included in a Dinosaur Garden theme park. The planned park later became Cabazon Dinosaurs.
When the park opened, it was called Claude Bell's Dinosaurs. In its original iteration, it included the two huge dinosaur sculptors, Dinny and Rex. Dinny is 150 feet long (completed in 1975), and Rex is 65 feet tall (completed in 1986). Claude began sculpting the dinosaurs in 1964. Other than being interested in dinosaurs, Claude's goal in making the sculptures and opening the park was to drive more traffic to his restaurant, The Wheel Inn, which was located nearby. In fact, The Wheel Inn was opened from 1958 to 2013, outliving Claude by more than two decades.
---
---
Claude once explained in an interview how he built Dinny the Brontosaurus. People have long been curious about the construction of this particular dinosaur because it is so large. Dinny started out as a steel frame structure, and Claude put an expanded metal frame over the steel base, which he shaped into a dinosaur. He then covered the whole thing with coats of shotcrete (which is spray concrete). Of Dinny, Claude once said that the Brontosaurus was "the first dinosaur in history, so far as I know, to be used as a building." Dinny is, in fact, a building as well as a sculpture. Claude originally planned for Dinny to have glowing eyes and a mouth that would spit fire at night to startle people driving up over the pass to Cabazon, and intrigue them into visiting the dinosaur attraction. The glowing eyes and fire were never added to the dinosaur, however.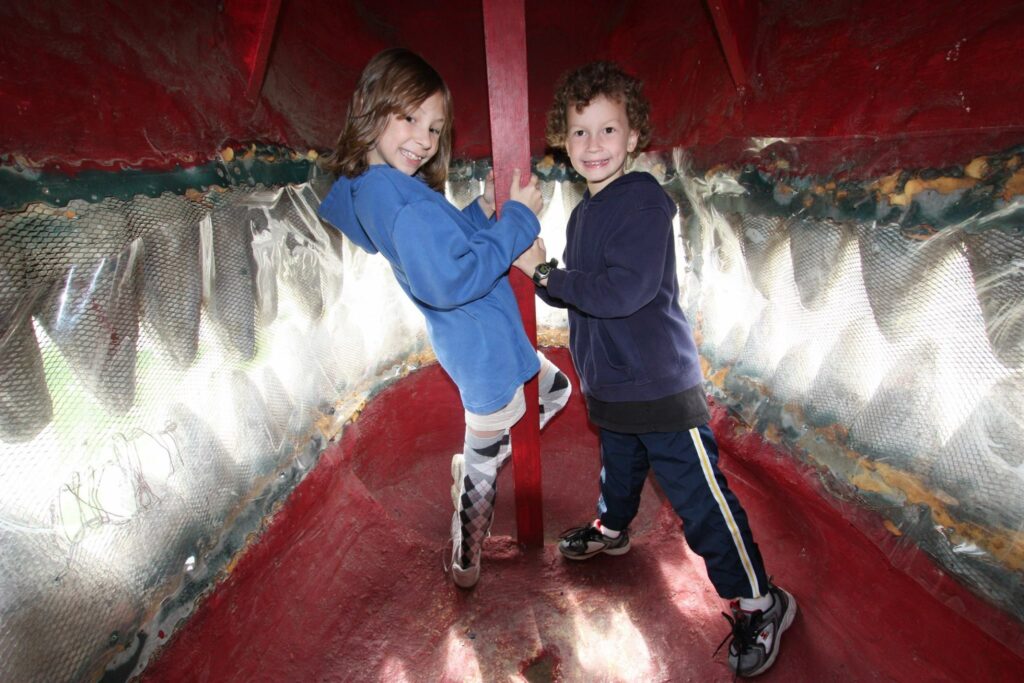 The other super large dinosaur, Rex, originally included a giant slide in Rex's tail, which was a lot of fun for visitors, especially kids. However, the slide was later filled in with concrete and is no longer a feature of Rex. A woolly mammoth sculpture and a prehistoric garden were planned for the park but were never completed before Claude passed away at 91 in 1988.
The park has been featured in numerous pop culture pieces, including:
The 1985 movie Pee-Wee's Big Adventure. Several scenes in this movie were filmed around dinosaurs. In fact, many people who saw the movie thought the dinosaurs were built for the movie and were thrilled when they learned they were part of a roadside attraction they could visit. The Wheel Inn was also used in the movie in the "Large Marge" scene.
Both the dinosaurs and The Wheel Inn are in the music video for the band Tears for Fears's song "Everybody Wants to Rule the World."
There is a scene set inside Dinny the Brontosaurus in the 1989 movie, The Wizard.
There are a number of other movies, TV shows, and music videos that the dinosaurs appear in, but these are the most well-known appearances.
After Claude passed away, his family sold Cabazon Dinosaurs in the early 1990s. Today, the attraction is there, but it has some new additions, thanks to being purchased by the owners of a Creationist museum. The site of the attraction was expanded with the sale, and new restaurants and a gift shop, as well as the museum, were added to the park. There is also a sixty-room motel owned by the owners of Cabazon Dinosaurs that is located at the Main Street exit in Cabazon.
There is a gift shop inside Dinny the Brontosaurus now. The Creationist Museum is also located inside Dinny. There are paintings that Claude made of Cro Magnon Man and Java Man, along with their original labels of these early humans existing between 30,000 and 400,000 years ago. However, the Creationist museum promotes the truth of a Young Earth theory, and exhibits are in place beside Claude's paintings that explain the Young Earth theory of the Earth being no more than six thousand years old. The museum also tells visitors that it subscribes to the belief that dinosaurs were created on the same day as Adam and Eve.
---
---
Today's Cabazon Dinosaur Park also has an open-air museum that includes fiberglass and robotic dinosaurs. Other new attractions at Cabazon Dinosaurs that you can find there today include a sand pit called the Dino Dig, and a sluice for panning fossils and gemstones.
Plans are in place for building a non-denominational Christian church at the park, as well.
Today, kids still love Cabazon Dinosaurs and the beautiful and impressive sculptures made by Claude K. Bell. Grown-ups are drawn to the attraction, too. There is just something about dinosaurs that is appealing to everyone. As long as people love dinosaurs, it seems like they will love the Cabazon Dinosaurs.