From Navy admiral to Disney magic, Joe Fowler's story is a fascinating story of creativity and hard work. Read this to see how he brought Disneyland to life.
Who was Joe Fowler? Unlike Walt Disney himself, his name is one that never comes up around the dinner table. But like many who have worked for Disney over the years, Joe is responsible for his own unique share of the magic that draws people from around the world. I think one of my favorite things about Joe is that when you look over the course of his life, you'll find that just like the movies to come out of the Disney empire, his life had a couple of unusual twists that ultimately wrapped up the story in a satisfying way.
So here is the story of Joe's life, and how it was that he became such a big part of Disney's magic.
The Birthplace of Joe Fowler
Joe was born on July 9, 1894, in his hometown of Lewiston, Maine. As a young adult, he attended the U.S. Naval Academy, where he graduated in 1917. His schooling sheds light on the determination he displayed later in life when he worked for Disney. After the naval academy? He went on to study at the Massachusetts Institute of Technology, where in 1921, he received a master's in naval architecture.
---
---
Joe's Navy Career
Joe's military career started upon his graduation from the academy in 1917. Here, he'd spend more than 40 years, advancing to the rank of Rear Admiral. He served in both World War I and World War II before eventually retiring.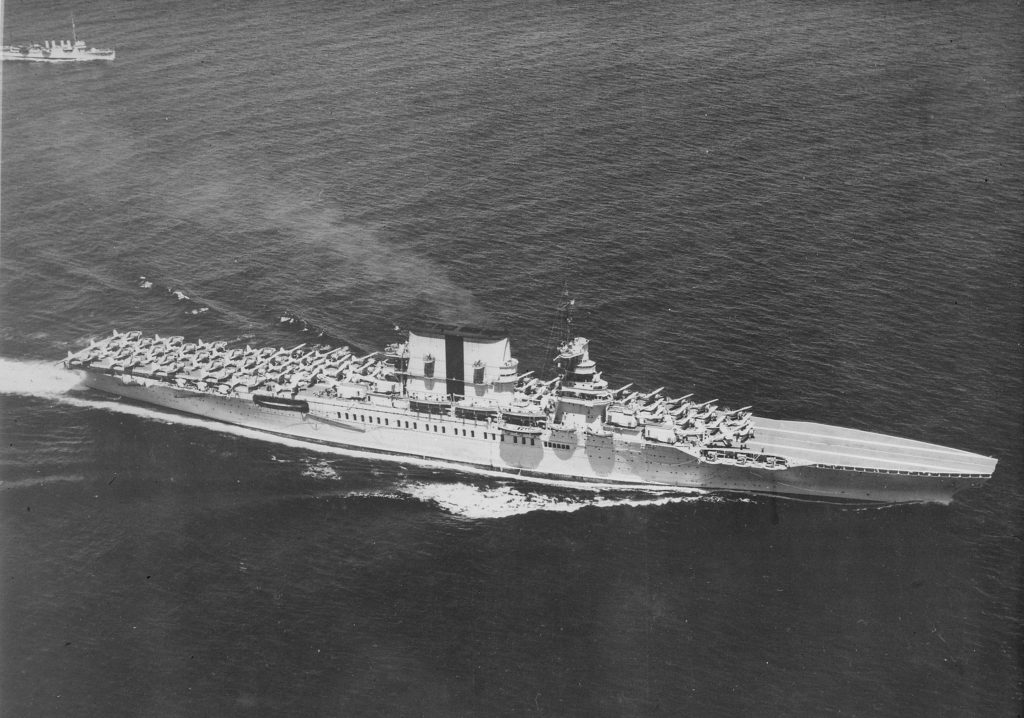 While in the Navy, Joe had several notable accomplishments. An architect and creative thinker, he was responsible for designing and supervising the construction of gunboats while in China. Later, he went on to build aircraft carriers, two of which are quite famous: the U.S.S. Lexington, and the U.S.S. Saratoga, the two largest aircraft carriers deployed in World War II.
Even before meeting Walt Disney, Joe led something of a star-studded life. His naval career led him to bunk with Edward, Prince of Wales while aboard a British gunship at war. He'd go on to meet several presidents, too, including Truman, Eisenhower, and Johnson.
Joe's retirement came in 1948—although he returned to the Navy briefly later on during the Korean War. President Truman appointed Joe to a position that saw him overseeing military spending in 1952. It was Joe's job to reduce wasteful spending.
Making Disney History
---
---
The big break into the world of Disney came in 1954. Back then, Walt Disney was in search of someone who possessed the expertise to help with the construction of the Mark Twain, which was a paddle steamer that was to be showcased at Disneyland. At the time, Disneyland itself was still under construction.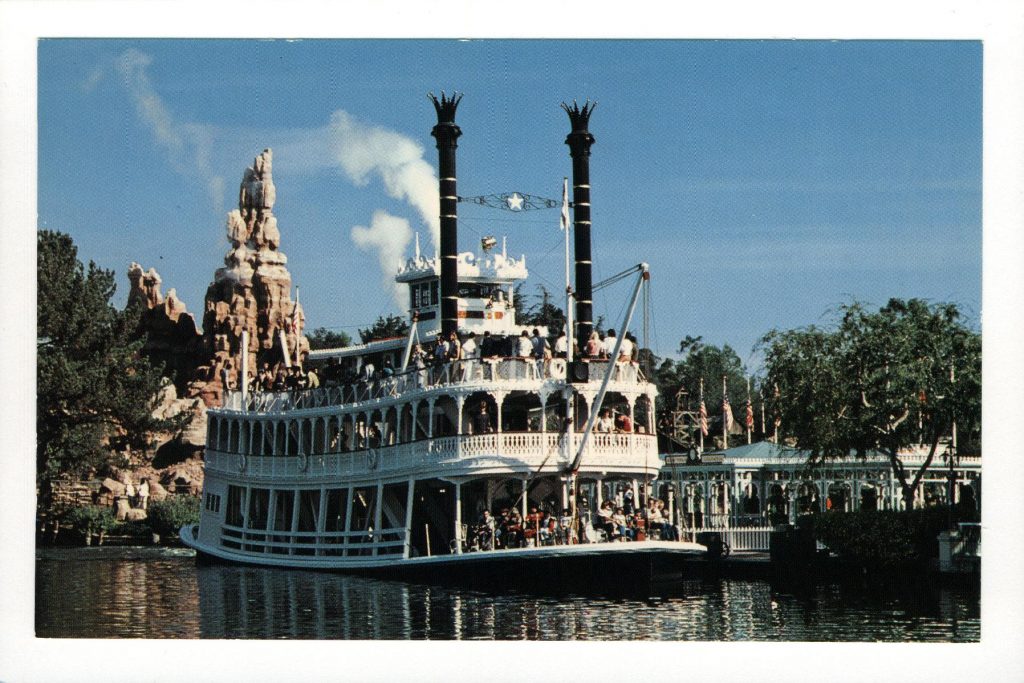 Joe had retired from naval service and was supervising home building operations near San Francisco when Walt found him and hired him. In fact, he hired Joe not just to oversee the paddle steamer, but as the construction manager over the entire Disneyland project.
From there? Joe stayed on with Disney. Once the park was completed, he became the General Manager, a role in which he remained for 10 years. During this time, he also helped with the creation of Disney World. That was in the 1960s and 70s—and at a certain point during this project, he held three high ranking posts, standing in as senior vice president for engineering and construction, the WED chairman (which is today Disney Imagineering), and the director overseeing Disney's own construction company, Buena Vista.
The biggest thing that Joe was best known for was making the impossible happen. One of the men that Joe worked with, Bob Matheison, related a story to this effect for the Disney Vault. According to Bob, he, Joe and Walt Disney were looking at an Adventureland stage. "Walt turned to Joe and said, 'I'd like to part the water and let the entertainers come out, and then have the waterfall close behind them' Joe never batted an eye. He just said, 'Can do, can do.' I know he had no idea how he was going to part the water, but he said it without hesitation—'Can do.' And, by golly, he did it."
That's what makes Joe's career such a notable one. In fact, it seems to me that this kind of extraordinary thinking is exactly what makes Disney so special. All throughout the entertainment giant's history, you'll see examples of people turning dreams into reality, just as Joe did at Adventureland.
Eventually he retired in 1978, but even then, he still kept up with Disney, working as a consultant where needed.
Joe passed away at the age of 99 back in 1993, in Orlando, Florida. Yet his legacy lives on—and will continue to do so as long as Disney exists.
Disney Lore
Joe left his mark on Disney—not only helping with the theme parks but today, there also landmarks at Disneyland named in his honor. If you get the chance to visit, check out Fowler's Harbor. This the dock for two large ships at Rivers of America, which is just across from The Haunted Mansion.
Even more poignantly, there is a ferry that goes over the Seven Seas Lagoon. It was renamed the Admiral Joe Fowler back in 1999 to honor him.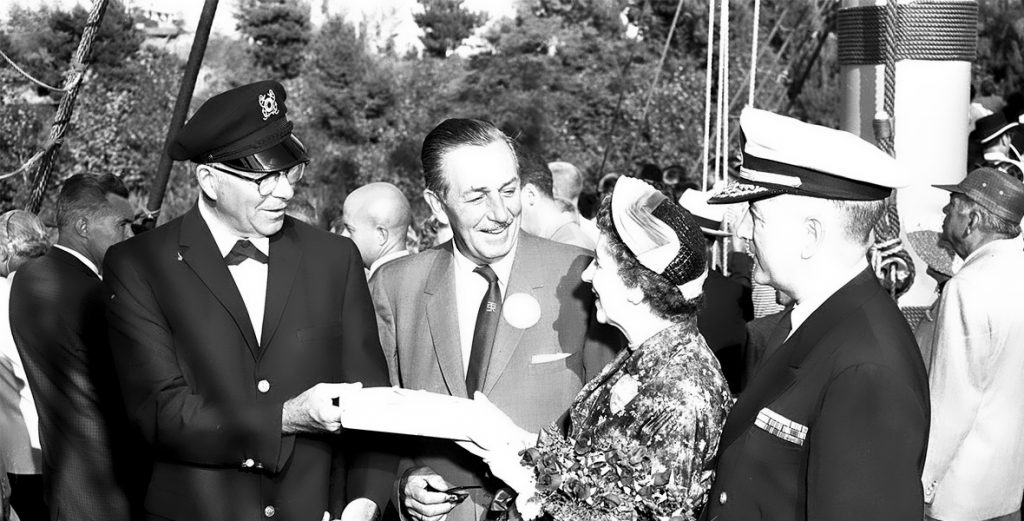 At one point, there was also a riverboat named for him. This was another paddle steamer, similar to the Mark Twain that Joe helped to build. It was called the Admiral Joe Fowler, and it was in the Liberty Square part of Magic Kingdom. This boat no longer exists in its original form—back in 1980, it was damaged while it was being refurbished, and administrators decided that there was no need for two paddle steamers in Magic Kingdom since they also had a second ship named for Richard Irvine. However, pieces of this boat still exist. Parts were used in the 1983 construction of a replica Mark Twain that resides at Tokyo's Disneyland.
I think perhaps the greatest lesson we can learn from Joe's life is that it is possible to make the impossible happen. All it takes is creative thinking and the willingness to work hard to turn our goals into a reality.