Jim Henson is a Disney Legend, even though he worked his entire career for himself. He is the creator of the beloved Muppets, as well as many other well-known puppet characters, including some that he made for Sesame Street. Here is Jim's story, and how he became such an important part of the history of the Disney Company.
Jim Henson is best known as the creator of the Muppets, and he was also inducted as a Disney Legend in 2011. He was born James Maury Henson on September 24, 1936, in Greenville, Mississippi. He was the younger child of the two children of Paul Ransom Henson (an agronomist for the US Department of Agriculture) and Betty Marcella Brown.
He moved with his family to University Park, Maryland, in the late 1940s, when his family purchased their first television. He later remembered this event as being the biggest of his teen years. With a TV in the house, he could be heavily influenced by such performers as ventriloquist Edgar Bergen and the TV puppets of Burr Tilstrom and Bil and Cora Baird.
Jim was interested in puppets early on and began developing his own in high school. By his freshman year at the University of Maryland at College Park, he had created a short-form TV comedy program with puppets called Sam and Friends. After he graduated from the University of Maryland with a degree in Home Economics, he produced coffee ads and made experimental movies. He co-founded Muppets, Inc. in 1958, eventually becoming The Jim Henson Company.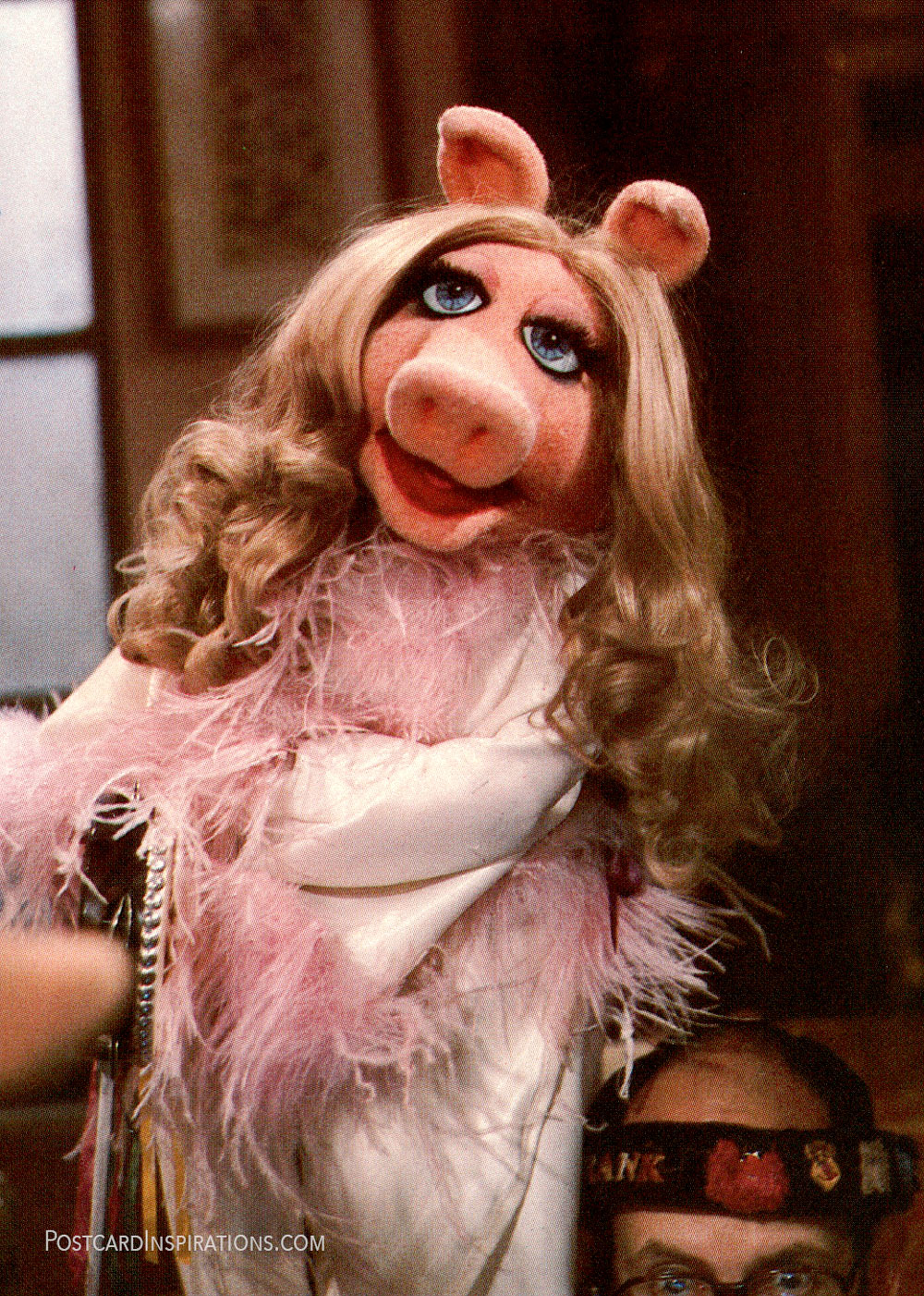 Jim joined the cast of Sesame Street, a children's TV show; his job was to help develop new characters for the show. Since the characters were mostly puppets, this was a perfect role for him. During this same period, he appeared on Saturday Night Live and also made The Muppet Show for TV (it premiered in 1976). After this, he began to gain genuine fame for his characters, particularly those he voiced, like Kermit the Frog, Rowlf the Dog, and Ernie. He later founded the Jim Henson Foundation and Jim Henson's Creature Shop. He twice won an Emmy Award, once for his involvement in The Storyteller and once for the Jim Henson Hour TV show.
---
---
Jim's interest in puppets was there at least from the time his family bought a TV. As he grew older, he thought he might become a commercial artist. In fact, his original major in college was Studio Arts. However, after he took a puppetry class, he transferred his major to Home Economics, as it allowed him to work with crafts and textiles that are useful in making and using puppets.
During the tenure of his Sam and Friends puppet show, Jim began to experiment with different techniques that updated the way puppets were used on TV. These techniques included using a frame defined by the camera shot that allowed the puppeteer to work off-camera. Jim also believed that TV puppets needed to be believable, and this meant they needed to have an appearance of life and sensitivity about them. To achieve this look, he worked with soft, flexible fabric-covered foam with his puppets. These materials allowed them to express a wider array of emotions than old-fashioned puppets (which were usually made out of wood).
Whereas old-fashioned puppets were moved with strings or hands, Jim used rods to move his puppets' arms, which allowed them even more room for emotional expression. Because he wanted his puppets to be as realistic as possible, Jim also wanted their mouths to match their words—something old-fashioned puppets could not do. He used precise mouth movements on his puppets so their mouths matched what they were saying.
Jim met Jane Nebel in college when he asked her to assist him on his Sam and Friends show. The show was successful, but Jim wasn't sure a career in puppets was a thing he could really make a living doing. He went to Europe after graduation and was impressed with the puppet performers he saw during the several months he spent there because these performers viewed their work as a form of art. His mind decided on a career in puppets, Jim returned to the USA and began dating Jane.
Jim and Jane married in 1959, and had four children together, two daughters and two sons. In 1986, Jim and Jane separated, with her citing that he was so involved with the work that he had little time for her or the children. However, despite their marriage not working out, Jim and Jane stayed close to each other for the rest of Jim's life. All of Jim's children worked with him on the Muppets at an early age, because it was their best way to be around him.
Jim died in 1990 at the age of fifty-three of toxic shock syndrome, probably caused by pneumonia. It was a profound loss for his company. However, the Jim Henson Company, Jim Henson's Creature Shop, and the Jim Henson Foundation continued after he was gone. They still produce projects and create new characters. Other Muppet cast members took over voicing the Muppets that Jim had done, and the transition to a new Muppet era was seamless.
---
---
Sesame Workshop bought the Sesame Street TV characters in 2000. The Muppets were bought by the Walt Disney Company in 2004. In fact, one of Jim's last projects was with Disney. He helped create the Muppet Vision 3D attraction at Walt Disney World, which opened at Disney's Hollywood Studios there in 1991, exactly one year after Jim passed away.
While the Muppets are now owned by the Disney Company, which helped make Jim a Disney Legend, the Jim Henson Company still owns the Creature Shop, along with the rest of the film library the Jim Henson Company produced with non-Muppet Show characters.
The Muppets are still a beloved entertainment property, and their membership in the Disney family truly earned Jim Henson his place among the unique Disney Legends.