Walt Disney became interested in building a theme park early on, around 1950, after taking his family to a park he thought was an ideal vacation spot for children and their parents to enjoy each other's company and have fun together. He did the research, put the plan into action, and the rest is history. Here is the story of Walt Disney's theme parks located around the globe.
As early as 1950, Walt Disney had already been considering building a theme park for some time. The idea was inspired by a visit he took with his wife and daughters to Griffith Park in Los Angeles. It was a clean, unspoiled park that was perfect for children to have fun with their parents. Walt envisioned a similar park of his own, with the Disney name on it.
A later visit to the Tivoli Gardens in Copenhagen, Denmark further inspired him. This park was also extremely clean and had a neat and easy to understand layout. He applied for and received a zoning permit from the town of Burbank, California in 1952 to build a theme park near the Disney studio. However, the site he was going to build on was actually too small for the park he designed. He chose a larger piece of land in Anaheim, which was thirty-five miles south of his studio, and purchased that land.
Concerned that associating the theme park too closely with the studio may upset his investors, he formed the WED Enterprises company, which is now known as Walt Disney Imagineering. Walt used his own money to pay a group of designers and animators to work on his plans for the park. This group became known as the Imagineers.
---
---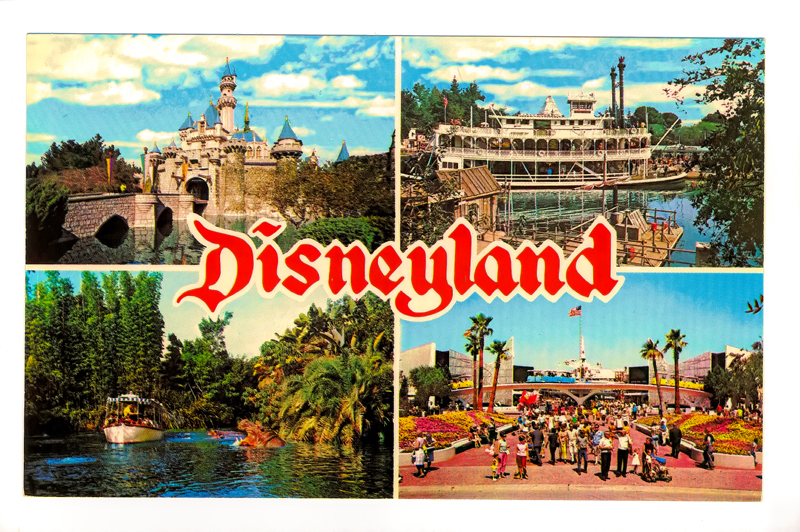 Once he obtained the necessary funding for the park, Walt invited some other important Disney shareholders to participate. Principal among them was American Broadcasting Paramount Theaters and Western Printing and Lithographing Company. In 1954, Walt sent his Imagineers to every amusement park in the nation to analyze them, taking note of what worked for them and what did not. He incorporated these findings into his designs for his own park. Construction on the park began in the summer of 1954, and the park — named Disneyland — opened in July 1955. The opening ceremony was broadcast on TV on ABC and was seen by seventy million viewers. The park had a series of different "lands" that were connected to each other, such as Fantasy Land, Tomorrow Land, Frontier Land, Adventure Land, and others, while its Main Street U.S.A. was a replica of Walt's childhood hometown of Marceline, Missouri.
The Disneyland Railroad connected the lands, for those who did not want to walk. A high wall went around the park to keep it out of view of the outside world and make it into an experience of truly being in a different land to guests. The park was a huge success, and Disneyland was receiving more than twenty thousand visitors a day after being open for its first month. At the end of its first year of operation, it received a little over three and a half million guests.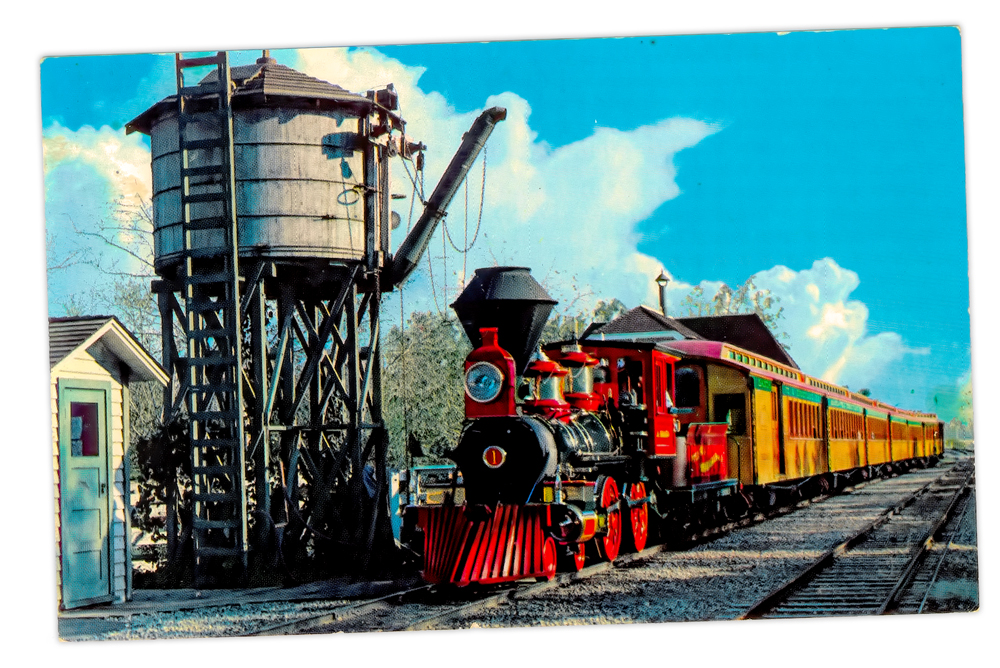 With Disneyland being a huge success, Walt turned his attention to other parks. He made plans to build a ski resort in Mineral King, California, which was a glacial valley in the Sierra Nevada Mountains. He hired ski experts to help him with these plans. Because the income from Disneyland was significant and was becoming a huge part of the overall revenues for the Disney studios, he looked at opening other parks, too. Walt began making plans for a park similar to Disneyland that would be called Walt Disney World. It would be located near Orlando, Florida. It would include "the Magic Kingdom," which was basically a larger and fancier version of the Disneyland theme park. Golf courses and high-class resorts would also be a part of Walt Disney World. As a part of Walt Disney World, but as a separate yet attached park, Walt wanted to build a park called the "Experimental Prototype Community of Tomorrow," or EPCOT. Walt described his idea for EPCOT as:
An experimental prototype community of tomorrow that will take its cue from the new ideas and new technologies that are now emerging from the creative centers of American industry. It will be a community of tomorrow that will never be completed, but will always be introducing and testing and demonstrating new materials and systems. And EPCOT will always be a showcase to the world for the ingenuity and imagination of American free enterprise.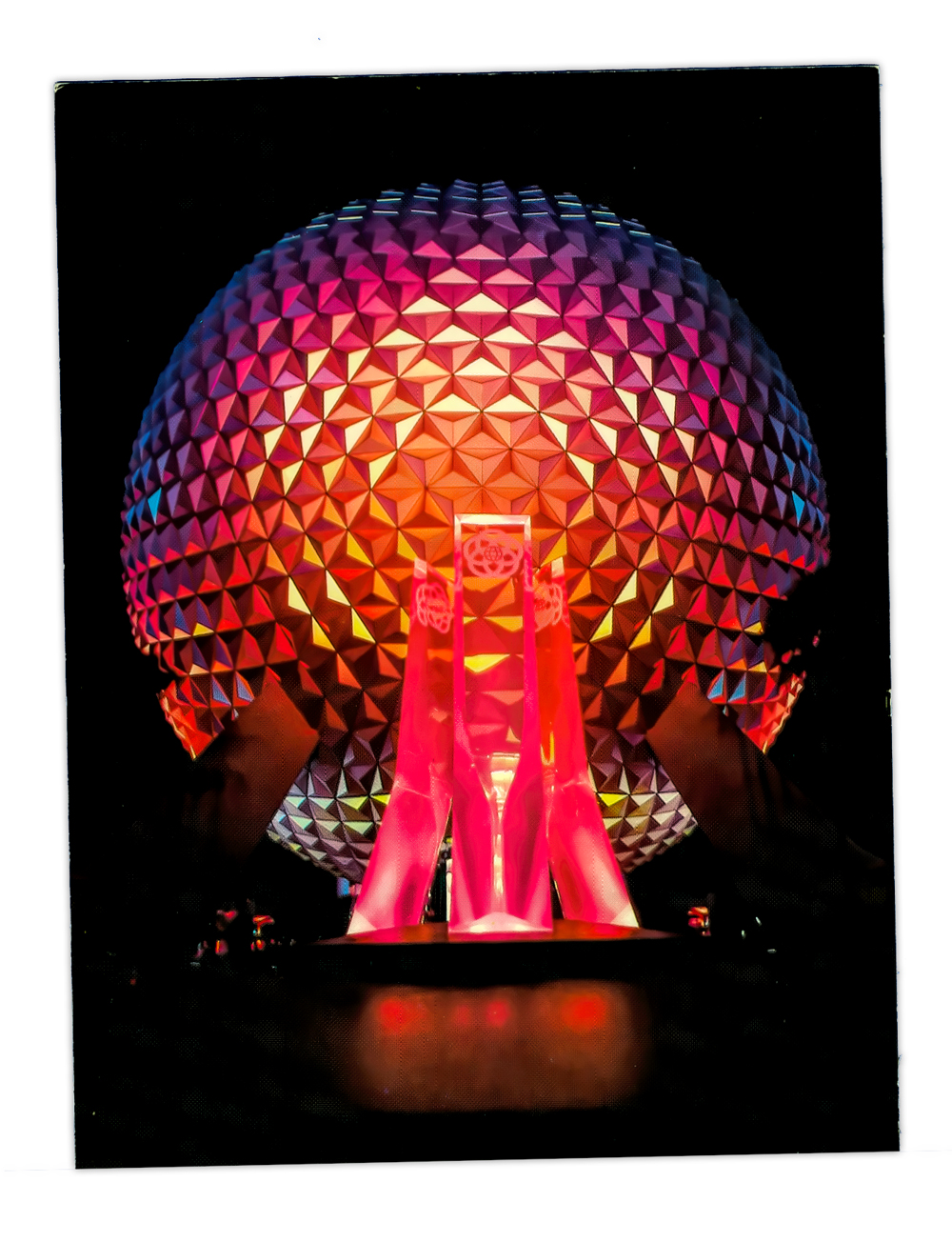 Walt worked on convincing businesses to invest in and sponsor EPCOT. He spent most of 1966 doing this. He also re-involved himself in the production of the Disney studio's animated movies, which he had stepped away from for some time, and was instrumental in producing The Jungle Book, Winnie the Pooh and the Blustery Day (a cartoon short), and The Happiest Millionaire (a live-action musical movie).
Walt's real passion at this time, however, was EPCOT, and to promote it, he had four exhibits at the 1964 World's Fair in New York. He received funding for these exhibits from some of his favored sponsors in the corporate world. As a tribute to UNICEF for the Pepsi Company, he created It's a Small World as a boat ride with animatronic dolls that represented children from around the world. He also created Great Moments with Mr. Lincoln with an animatronic version of Abraham Lincoln, the Carousel of Progress that promoted the importance of electricity in our modern lives, and the Magic Skyway (created for Ford) that displayed mankind's progress through the centuries. All of these World's Fair exhibits were eventually included in Disneyland, but only It's a Small World closely resembled the original version at the fair in New York.
Walt was ultra-focused on getting EPCOT built, but he did not get a chance to finish this project. He died in 1966, while he was still cultivating investors and sponsors for the project. His brother Roy took over the leadership of the Disney company, and he decided to defer his planned retirement to take on this role. He changed Walt's concept for EPCOT being a whole futuristic town of its own to make it an attraction at an existing park. Walt Disney World was opened in 1971, and Roy dedicated it to Walt. EPCOT was finally brought to life in a much pared-down version from Walt's original conception in 1982, as an addition to the Walt Disney World park. Instead of a working city, EPCOT was more like a World's Fair exhibit.
Walt's theme park vision outlived him and continued to make enormous amounts of money for The Disney company. Tokyo Disney, Euro Disney, and The Presidio of San Francisco all became part of the Disney family of theme parks (with The Presidio being a personal museum of Walt Disney himself, with artifacts from his life and career in it, and dedicated by his daughter Diane and her son Walter. Disney theme parks around the world now welcome around one hundred fifty million visitors annually.