Annette Funicello is perhaps the best known of the original Mouseketeers on The Mickey Mouse Club TV show. In addition to being a Mouseketeer and appearing in guest spots in several Disney movies and TV shows, she also had a career as a singer, and as the popular star of a series of beach movies in the 1960s. This is Annette's intriguing stardom story.
Annette Funicello was born in Utica, New York on October 22, 1942, to Italian American parents, Joseph Funicello and Jeanne Albano. The family moved to southern California when Annette was still a toddler. A shy child, Annette's parents enrolled her in dancing lessons when she was still quite young in order to help her gain confidence. When she was twelve years old, she was discovered by Walt Disney when she performed as the Swan Queen in the ballet Swan Lake at a dance recital in Burbank, California. Walt thought she was perfect for his new Mickey Mouse Club show and cast her on it. Annette was the last Mouseketeer to be added to the show, and one of only a handful to be personally chosen by Walt.
Walt signed Annette to a seven year contract with the Disney Studios company. She was very popular on the show. By the end of its first season in 1955, she was receiving more than six thousand fan letters a month, which was more than any other Mouseketeer.
In addition to being on the Mickey Mouse Club, Annette was on several serials that were one-off productions that were spun off from the show, and even had her own TV special called Walt Disney Presents: Annette in 1958. In this special, she sang several songs, and this launched her singing career. One of the songs from the special, called "How Will I Know My Love", written by Tom Adair, Frances Jeffords, and William Walsh, that Walt Disney had it issued as a single and gave a quite reluctant Annette a recording contract.
---
---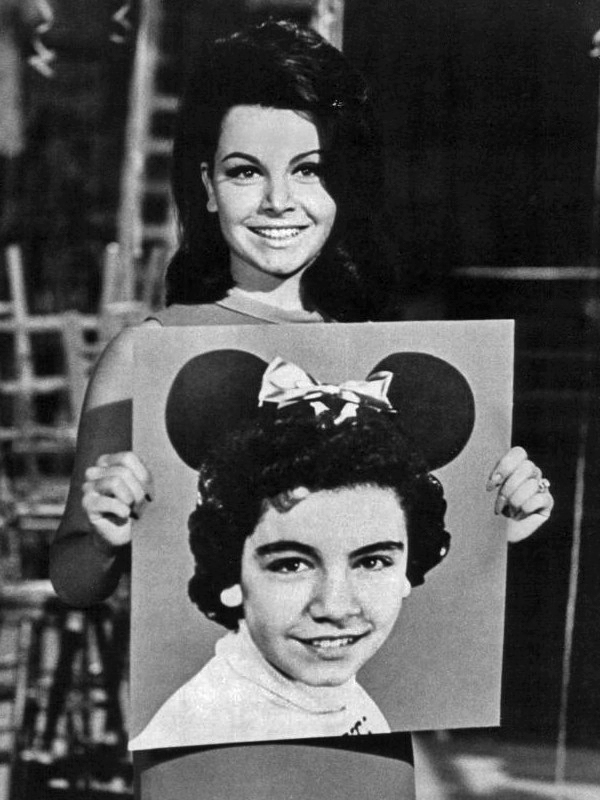 After the Mickey Mouse Club was done filming, Annette stayed under contract with Disney. She had a three-episode role in the Disney TV series, Zorro. This role was a birthday present to Annette from Walt for her sixteenth birthday. It was the first of two different characters she played on Zorro. In addition, she had several guest starring episodes on Make Room for Daddy as an Italian exchange student, and made her movie debut in the Disney-produced film, The Shaggy Dog.
In the late 1950s and early 1960s, Annette had a few pop record hits, even though she didn't want to be thought of as a singer. Most of the songs were written by the Sherman Brothers, though she did do a re-working of a Paul Anka song in 1959 called "Toot Sweet" (Annette's version was re-named "It's Really Love"). Paul Anka had a noted crush on Annette, and even though he was only a year older than her, Walt Disney was protective of Annette, who was still underage when she sang Paul Anka's song. This unrequited crush, thwarted by Walt Disney, resulted in Paul writing the famous song "Puppy Love."
Annette tried to have her contract with the Disney Company set aside in 1959, stating that when she signed it, she did not have an agent or legal counsel to advise her. She wanted out of the contract because she was only making $325 a week, and thought she could make more elsewhere. The court refused to let her out of the contract.
After doing several more appearances in Disney movies and TV shows, her contract with Disney was finally done, and she moved on to do a series of popular beach movies with Frankie Avalon.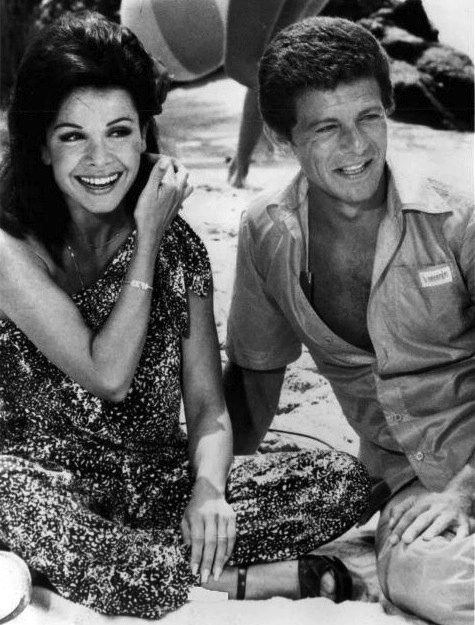 Annette continued her career as an actress after her time at Disney and doing the beach movies. In 1994, she dictated her autobiography to Patricia Romanowski. The book, called A Dream is a Wish Your Heart Makes: My Story, was made into a TV movie in 1995.
In addition to these projects, Annette produced her own line of teddy bears with a company called The Annette Funicello Collectible Bear Company. This company made its last bear in 2004. She also had a perfume named after her called "Cello, by Annette."
In 1994, Annette revealed that she had been diagnosed with multiple sclerosis in 1987. She said that after she went public with it, all of her fans around the world would send her home remedies to try, and would tell her they wished for God to bless her, and that they were praying for her. She made her last public appearance in 1998 at a benefit for the California Multiple Sclerosis Society, with Frankie Avalon alongside her.
As for her personal life, Annette married Jack L. Gilardi in 1965, and was wed to him until 1981. They had three children together. In 1986, she married a California harness racing horse breeder and trainer named Glen D. Holt. They attended harness horse races together frequently in the 1980s and 1990s.
In 2011, Annette's house in Encino, California suffered a fire, and Annette suffered smoke inhalation in the incident, but was otherwise all right. After the fire, Annette and her husband moved to a smaller ranch house that they'd bought decades earlier, just south of Shafter, California, and north of Bakersfield, California. Annette lived the rest of her life in that house.
When Annette made the news of her multiple sclerosis diagnosis public, it was to quell the rumors that her difficulty walking was because of alcoholism. She opened the Annette Funicello Fund for Neurological Disorders at the California Community Foundation to help bring awareness and funding to the disorder. In 1995, she appeared on a Disney TV documentary for the fortieth anniversary of The Mickey Mouse Club, where people noticed she spoke slowly and mechanically because of the condition.
After that, and her 1998 appearance with Frankie Avalon, Annette was out of the public eye for most of the rest of her life. A Canadian television station did a profile on her in October of 2012, where they revealed that Annette had been unable to walk since 2004, unable to speak since 2009, and at the time of the profile piece, required a feeding tube and round the clock care. Annette's best friend, actress and singer Shelley Fabares, appeared in this profile piece.
Annette passed away in April of 2013 at age seventy of the cumulative effects of decades of living with multiple sclerosis. Annette's family and Shelley Fabares were with her when she made her crossing.
Annette had been inducted as a Disney Legend in 1992, and received a star on the Hollywood Walk of Fame in 1993. At the Disney Village shopping and dining part of the Disneyland Paris park, there is a 1950s themed restaurant called Annette's Diner that is named after her.