The Fort Wilderness Resort at Walt Disney World in Florida is part of the Walt Disney park, but allows guests who want a more rustic experience to go camping on the property. There are both cabins and camping sites where you can park RVs or pitch tents. If you want to enjoy a magical Walt Disney World vacation while also enjoying the great outdoors in sunny Florida, this is what you need to know.
Disney's Fort Wilderness Resort and Campground is a camping resort that is part of the overall Walt Disney World Magic Kingdom Resort at Walt Disney World in Florida. It is made for those who prefer to rough it instead of staying in one of the several resort hotels. The campground officially opened in November of 1971, and is located next to Bay Lake, near Disney's Wilderness Lodge. A water park called Disney's River Country used to be part of the campground, but is no longer there. The Reflections Vacation Club Resort is being planned to be built next to the campground as the next addition to Walt Disney World.
The Fort Wilderness Resort and Campground is themed to be a rustic setting, and is settled on seven hundred fifty acres of pine and cypress forest. There are several different regions of the campground, with winding roads lined by trees leading to each of them. Part of the resort includes an area where visitors can park RVs or pitch tents for camping. The other part of the resort includes permanent buildings that are trailers made to look like log cabins, and guests wanting a less rustic experience than camping (but more rustic than staying in a hotel) can stay in these.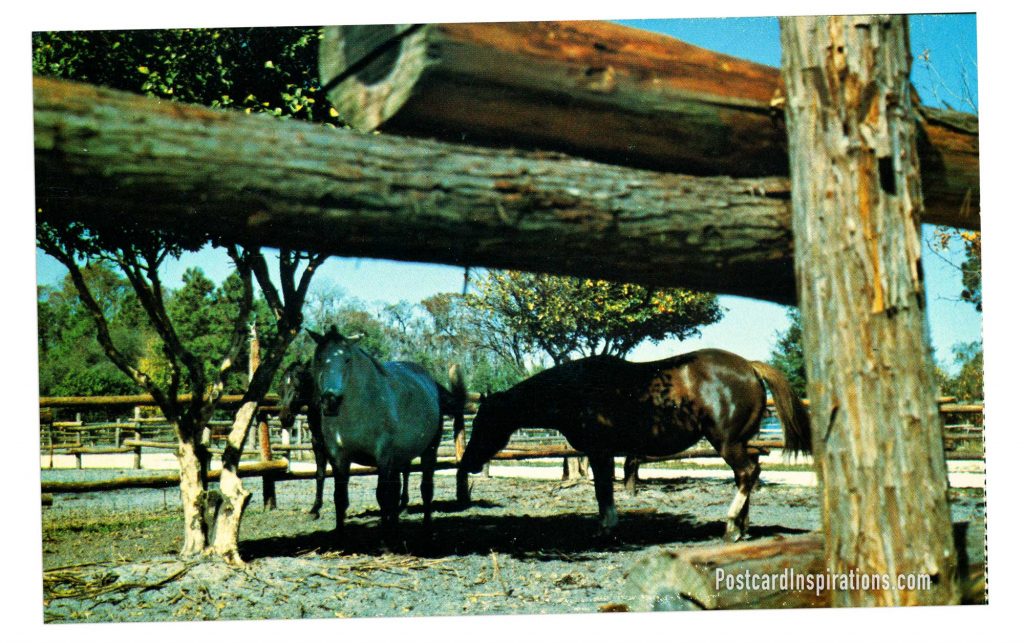 There is also a dinner show at the resort. It is called the Hoop Dee Doo Musical Revue. Other dining options at the resort include an RV-themed food truck and a buffet called Trail's End.
---
---
There are excellent recreational amenities at the resort. It includes playgrounds for the kids, as well as two heated swimming pools. One of the pools is called the Meadow Swimmin' Pool, and includes a water slide with the water tower from the former River Country Water Park. There is horseback riding available at the resort. Archery lessons are available by appointment. Guests can also go fishing there. There is a 2.3 mile paved and sand exercise trail that goes from the on-site pony farm to Disney's Wilderness Lodge Resort. The resort provides things to rent at the bike barn like canoes, bikes, kayaks, and tennis rackets, so there really is a lot of outdoor activity to be had and enjoyed at the resort.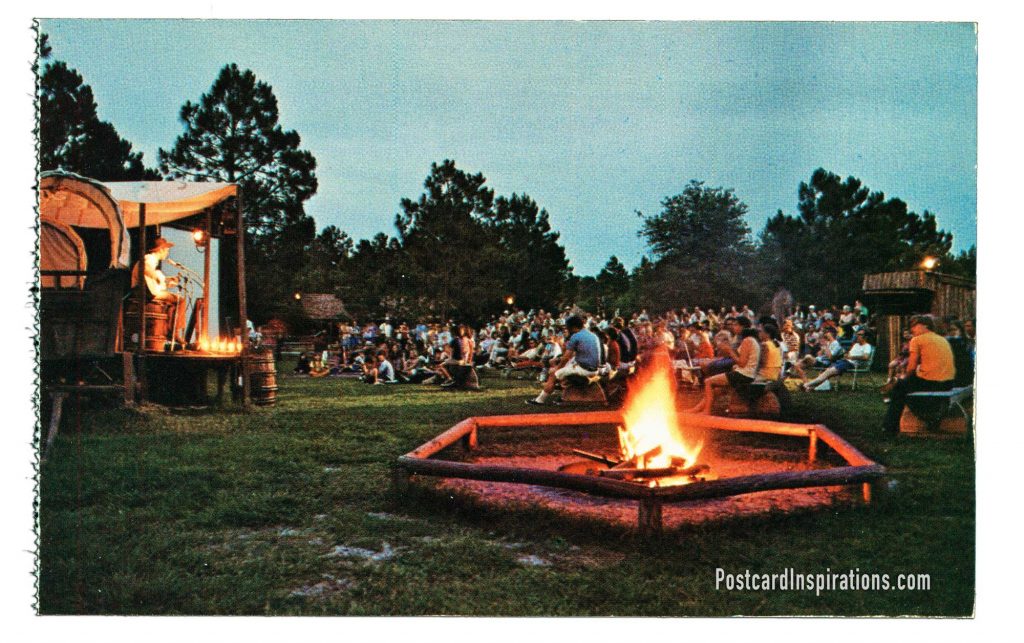 The horses that work at the Magic Kingdom live at the resort at the Tri Circle D ranch, and guests at the resort can visit them. Guests who are willing to pay an additional cost can also go on trail, carriage, and hay rides at the resort. There are nightly campground activities there, like the Campfire Sing Along with Chip and Dale presented by Pop Secret. At the sing along, a Disney cast member leads the audience in songs at an outdoor amphitheater, while the Chip and Dale characters come up to the audience members and sign autographs and pose for photos.
Those who prefer more solitary nighttime activities at the resort will find that there are two firepits there, where guests can roast marshmallows and make s'mores.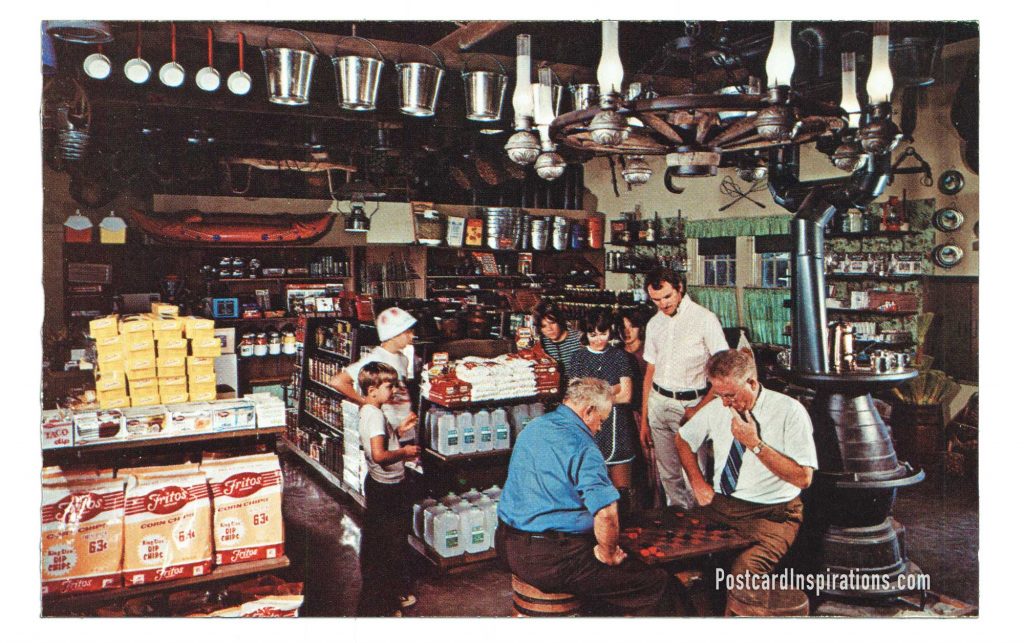 For all guests, there is a Disney movie shown on an outdoor screen after the sing along. There is a food truck near the screen that sells lunch, dinner, and s'mores kits. The Electrical Water Pageant and the Happily Ever After Fireworks Spectacular at the Magic Kingdom can be seen at the resort from Clementine's Beach.
Guests who want to bring their pets will find that dogs are allowed to stay at a few of the pet-friendly loops for an extra five dollars a night. Dogs aren't allowed to stay in pop-up trailers or tents on the property. There is free-roaming Florida wildlife on the property, like ducks, geese, deer, rabbits, armadillos, and peacocks, and dogs must be leashed and kept from approaching these creatures. Guests can enjoy watching them in their natural habitat all they like, though.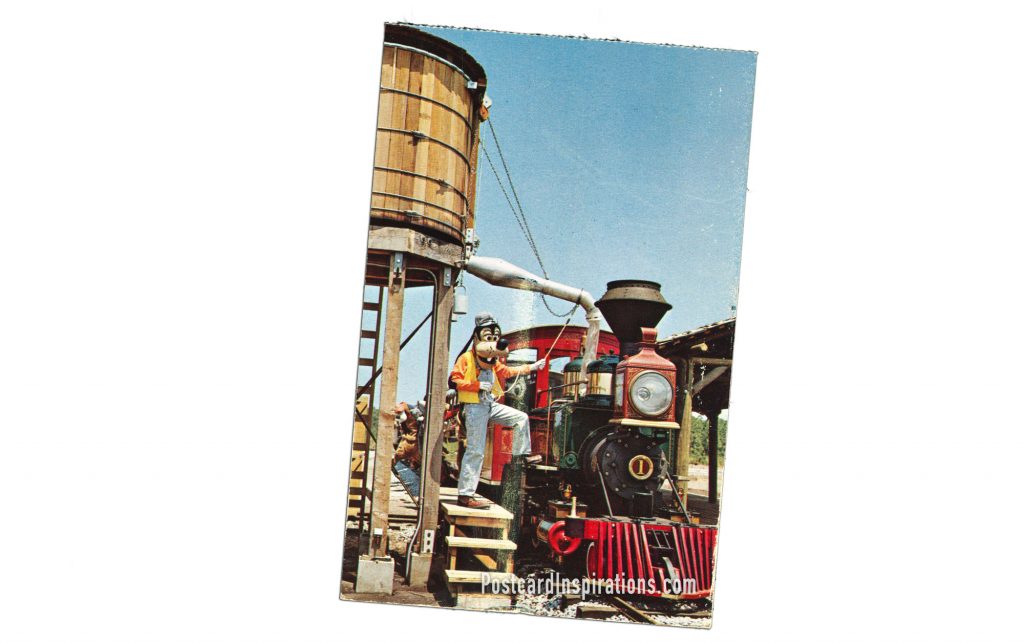 The cabins located on the property are able to accommodate up to six guests each. They include air conditioning, and are approximately five hundred four square feet each. Each one has a separate bedroom including a double bed, bunk beds, and a pull-down bed is located in the living area. There is a full bathroom with hair dryer in each cabin, as well as a separate living/dining area. The living/dining area has a sofa and a television with cable access. Up to six people can sit in the dining area. There is also an iron and ironing board in each cabin.
The kitchen in each of the cabins includes all of the appliances one could need for a comfortable excursion into the woods. There is a microwave, dishwasher with soap, refrigerator with ice maker, coffee maker, oven/stovetop, and toaster in each cabin. There is even cutlery for six people, a measuring cup, can opener, serving spoon, pitcher, casserole dish, paring knives, a Dutch oven, saucepans, a skillet, paper towels, dish towels, a sponge, drainboard, and dinnerware for six people in each cabin.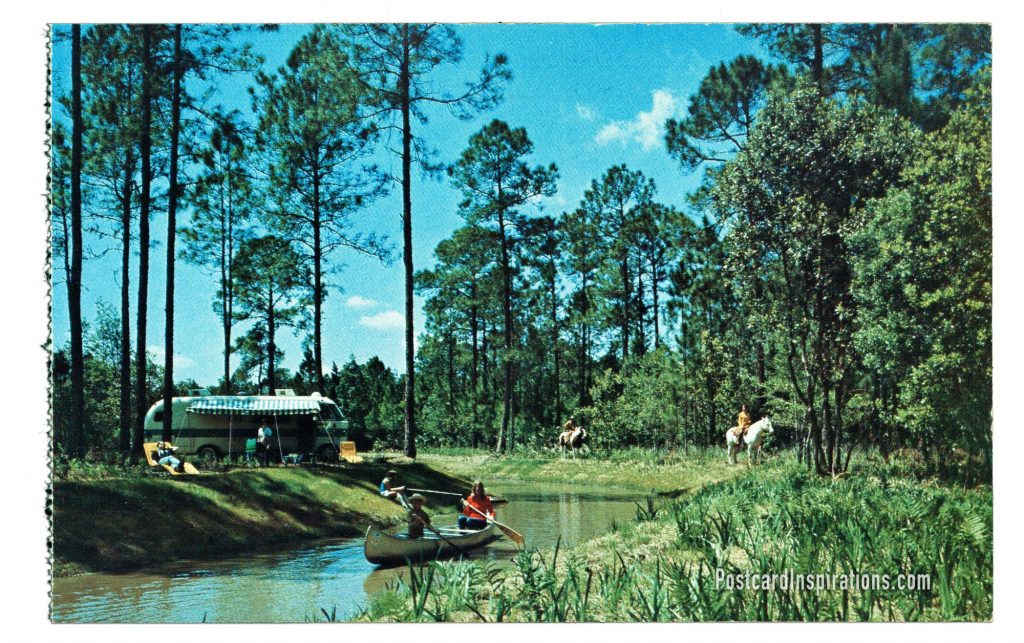 There is a deck with a small charcoal grill with each cabin, as well as a picnic table for outdoor dining. A daily housekeeping service is provided. Check-in and check-out hours for the cabins are 3 pm and 11 am. Parking for one car is located at each cabin.
The campsites for RVs and tents are twenty-five feet wide and go from twenty-five to sixty-five feet in length. There are eight hundred forty-seven campsites on the property. There is a driveway and a sandy pad on each site. Also, each campsite includes hookups for cable TV, electricity, wifi, and running water. There are also charcoal grills and picnic tables on each campsite. Guests who want a little bit more civilization on their camping trip can rent a site that also has full hookups for sanitary disposal. While there is no air conditioning on the campsites, there are comfort stations with air conditioning around the resort, as it can get pretty hot in Florida year-round. The weather in winter and spring can be particularly unpredictable. The comfort facilities have bathrooms, showers, ice makers, phones, and laundry facilities. Those who come and find they don't have everything they need for comfortable camping can rent camping supplies from the resort. Check-in is at 1 pm and check-out is at 11 am for the campsites.