Bobby Burgess was one of the original Mouseketeers on the original Mickey Mouse Club TV show that aired in the mid to late 1950s. Bobby was a natural performer from a young age, loving to dance and beginning lessons as a toddler. By the time he was cast on The Mickey Mouse Club, he'd already appeared on about seventy-five TV shows. This is his story.
Robert Wilkie Burgess, usually called Bobby, was a member of the Mickey Mouse Club TV show. Bobby was born on May 19, 1941 in Long Beach, California, and was the second of four children born to his parents. His father was Canadian, while his mother had ancestry from Scotland, Ireland, Germany, and the Cherokee tribe.
Bobby loved performing from a young age. Even as a toddler, he would dance joyfully to music he heard on the radio. So, because he seemed to love dancing so much, Bobby's mother signed him up for tap dancing lessons when he was four years old. By the time he was five years old, he was performing tap dancing on stage in dance class performances. At the time, his dance teacher paired him with a little girl named Judy, and they performed as Bobby and Judy until Bobby was eight years old, when he went back to being a solo dancer.
As his dancing skills improved, Bobby began appearing in amateur shows around southern California, and a talent agent saw him at one of these performances. Liking what he saw, the agent signed young Bobby, and his first paying performance job was on a toothpaste commercial that aired during the Ozzie and Harriet Show. Bobby got a lot of auditions after that, because his mother would always send along an extra twenty dollars with the agent's standard ten percent fee. This was great motivation for his agent to get Bobby out there on jobs.
At one point, Bobby was sent out for an audition for the musical Peter Pan. This show went to Broadway, and starred Mary Martin. Bobby got the job, but was only on it for three days, because he went to a baseball game and temporarily lost his voice while there. He was let go from the show, which might have seemed a disappointment at first, as that meant he didn't get to go to Broadway. It was actually a good thing, though, because if he'd gone to Broadway, he wouldn't have gotten the job as a Mouseketeer on the Mickey Mouse Club.
---
---
Bobby was an in-demand child actor, and appeared in about seventy-five TV shows by the time he was eleven years old. In 1955, when he was fourteen years old, he was sent to an audition at the Walt Disney Studios to be on a TV special for kids called Spin and Marty. He didn't get that job, but the producers liked his barefoot jazz dance routine to the song Rock Around the Clock. Also, even though he'd never sung before, Bobby sang a song called Way Down Yonder in New Orleans for the audition, and even made up words for the song in places where he forgot the actual words. They producers loved this, and so they cast him on a new kids' TV show they were working on called The Mickey Mouse Club.
Bobby began work on the Mickey Mouse Club, and was one of only nine of the original Mouseketeers to stay with the show for its entire original TV run, which was from 1955 to 1959. The Mouseketeer kids, including Bobby, went to school on the set of the show, learning all of the usual subjects, like English, Math, Science, Social Studies, and Spanish. They even learned to call each other by the Spanish versions of their names, which is something the remaining Mouseketeers still do to this day. Bobby was called Roberto, Tommy was Tomas, Annette was Anita, and so forth.
During the time the TV show was on the air, the Mouseketeers, including Bobby, did other show-related things, such as going on tour and doing benefit shows. They danced in person at Disneyland, and sat at tables on Main Street there to sign autographs. They all developed fancy autograph signatures that they still use to this day, with Bobby's signature being known for its elaborate Ys, and Gs that have a Z on the end of them that resembles the Z in Zorro. There have been several Mouseketeer reunions over the years, as well, and Bobby's son Robert is best friends with a man named Casey, who is the son of fellow Mouseketeer Tommy.
After the Mickey Mouse Club ended its original TV run, Bobby went back to high school to finish his senior year at Long Beach Polytechnic High School. Because he had such a good tutor and personal attention from her on the set of the Mickey Mouse Club, he was able to graduate in the top two percent of his class. After graduation, Bobby went to Long Beach State University, and joined the Sigma Pi fraternity. While attending college, he and a childhood friend named Barbara Boylan (who was also one of his early dance partners) entered a dance contest put on by Lawrence Welk and his band. Bobby and Barbara won the contest, and their prize was an appearance on The Lawrence Welk Show, which was airing nationally on the ABC television network.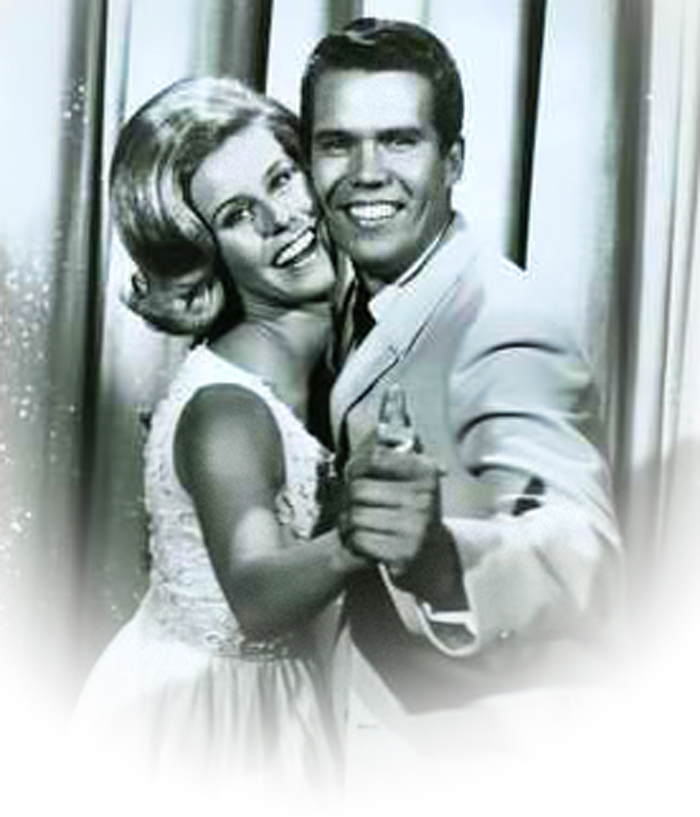 Bobby and Barbara's appearance was popular with the show's audience, so they made a few more guest appearances on the show over the next few weeks as dancers. The audience response to Bobby and Barbara was so good that Lawrence hired them as permanent cast members on the show. Lawrence described Bobby and Barbara as having created this job for themselves.
Bobby stayed with The Lawrence Welk Show for the entirety of its original television run. During this time, he had three different dance partners. Barbara was his first dance partner, and she was on the show from 1961 to 1967, as well as on a few temporary fill-in appearances in 1979. His next dance partner was Cissy King, who was on the show from 1967 to 1978. Finally, he danced with Elaine Balden from 1979 to 1982. In addition to dancing, Bobby also did song and dance numbers on the show with Arthur Duncan and Jack Imel. Bobby also co-hosted wraparound segments for the show with Mary Lou Metzger on re-runs of The Lawrence Welk Show on PBS in 2010.
---
---
Bobby still does dancing tours with Elaine Balden, and has his own dance studio where he teaches young dancers. Also, Bobby is the cotillion instructor at Miraleste, Palos Verdes, and Ridgecrest Intermediate Schools in California.
As for his personal life, Bobby got married in 1971. He married Kristie Floren, who was the daughter of Lawrence Welk's accordionist, Myron Floren. They wed on Valentine's Day in 1971. They had four children together, and today live together in Hollywood Hills.