Rolly Crump is a former Disney Imagineer who has had a long and storied career with the company. Named a Disney Legend, he has worked on everything from cartoon animation to theme park design. Many of his designs can still be found at Disneyland in CA and at EPCOT in FL. This is the story of Rolly Crump.
Rolland Fargo "Rolly" Crump was born in February of 1930 in Alhambra, California. He is widely considered to be somewhat of a "Renaissance Man" in terms of his talent in a wide variety of categories. Rolly is Disney Imagineer who is known as being a real original who is able to bring out the genius in others. Disney Concept Designer John Horny said of him,
"Rolly has a knack for bringing out the best in others. Trusting their talent, he encourages artists to push their creativity to the limits. It's a rare creative person who can let others run with the ball."
Show writer Jim Steinmeyer said of Rolly,
"The idea is king with Rolly. It doesn't have to be his vision, as long as it works."

---

---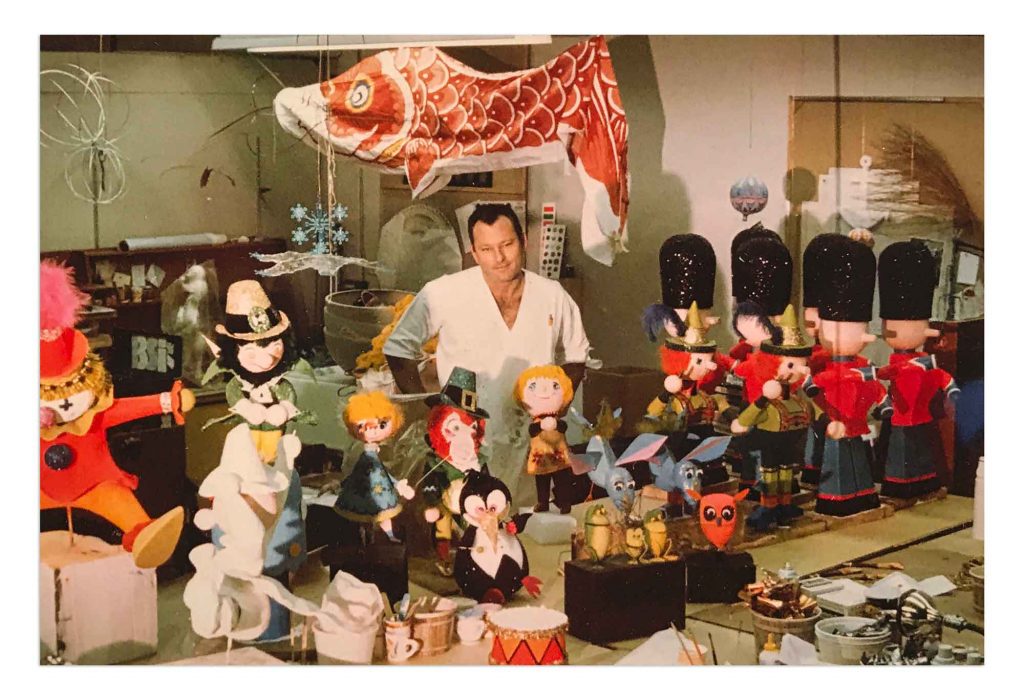 In fact, Rolly seems to have had a flair for creativity and imaginative projects from a young age. At age three, he was inspired to learn to draw after watching the Walt Disney Studios Silly Symphonies animated short, The Three Little Pigs in 1933. Rolly was an admirer of Walt Disney's work from a young age. This is why, in 1952, he took a pay cut by leaving his job as a dipper in a ceramics factory to take a job at Walt Disney Studios.
When he joined Walt Disney Studios, Rolly worked at first on a job called "inbetweening," After a period in that department, Rolly became an animator, working on such beloved Disney animated movies as Peter Pan, Lady, and the Tramp, Sleeping Beauty, and One Hundred and One Dalmatians. After a period of time in animation, he joined WED Enterprises in 1959, a branch of Disney Studios that later became known as Walt Disney Imagineering. This is where he did some of his best-known work.
As an Imagineer, Rolly was a designer on some well-known and loved Disney theme park rides, attractions, and shops. Some of these include The Haunted Mansion, the Enchanted Tiki Room, and the Adventureland Bazaar at the original Disneyland theme park.
Along with Yale Gracey, Rolly designed something called the Museum of the Weird. This became an unused attraction concept at the Disney theme parks. Yet, several of the elements of the proposed attraction were later used in The Haunted Mansion ride. The concepts of the unused attraction were also adapted sometime later into a 2014 Marvel comic book series called Seekers of the Weird, which was written by Brandon Seifert, illustrated by Karl Moline, and included an introduction written by Rolly.
Other projects outside of his Disney work include designing innovative psychedelic posters in the early to mid-1960s (including several for the West Coast Pop Art Experimental Band), and the logos for the lead singer of that band, Bob Markley. Rolly also designed a guitar string packaging for Ernie Ball.
As Rolly went along with his primary career at the Walt Disney Company, he gained more experience, respect, and opportunity. As an example, he was a contributor to the early design of The Magic Kingdom at Walt Disney World in Florida. He also designed many of the Disney attractions at the 1964 New York World's Fair, including It's a Small World and the Tower of the Four Winds marquee. When that attraction moved to Disneyland in 1966, Rolly designed a large animated clock at the entrance to the ride that sends puppet children on parade.
---
---
After designing attractions for the NBC Disney on Parade TV special in 1970, Rolly left the Walt Disney Company for a time to work on other projects. Some of these projects include designs at Busch Gardens, Ringling Brothers & Barnum and Bailey Circus World, and the ABC Wildlife Preserve in Maryland. In 1975, Rolly designed a dark ride called Knott's Bear-y Tales for the Knott's Berry Farm theme park in California.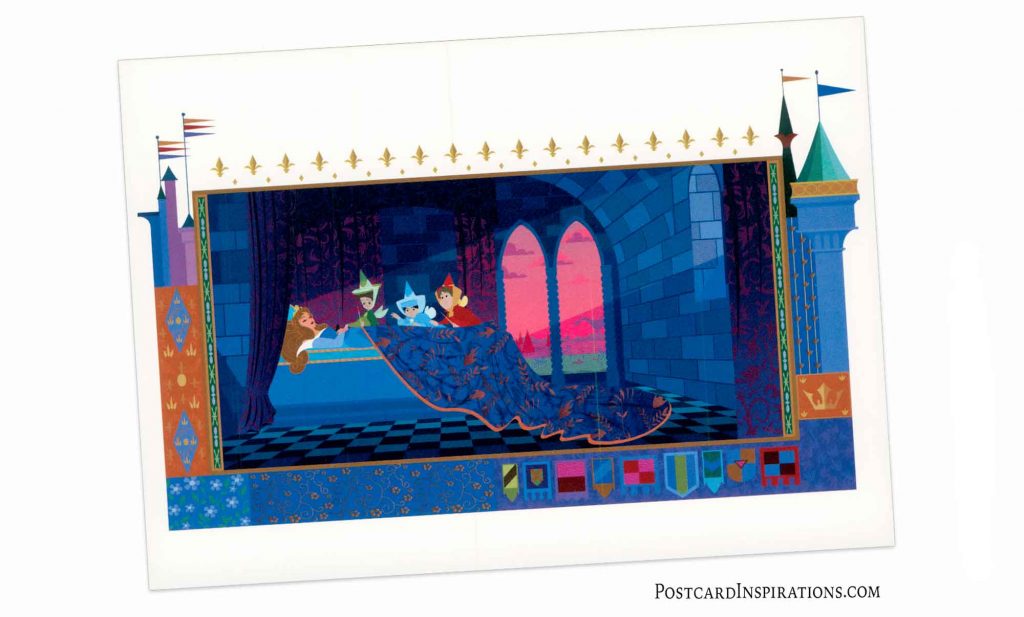 In 1976, Rolly went back to work at Disney, where he designed the Land and Wonders of Life pavilions at EPCOT Center. In 1981, Rolly left Disney again in order to design the proposed Cousteau Ocean Center in Norfolk, Virginia, and to set up his own design business. This business was called the Mariposa Design Company, and it developed projects in places like Oman, Las Vegas, Denver, and other cities and countries around the globe. In 1992, Rolly went to work for the Walt Disney Company once more, coming on board as the executive designer at Imagineering, where he worked on EPCOT Center.
Among the projects that Rolly worked on at EPCOT Center included the refurbishment of The Land and Innovations pavilions. Rolly officially retired from the Walt Disney Company in 1996, but he kept working on several different creative projects there.
In 2004, Rolly was inducted as a Disney Legend. Five years after that, Rolly received the honor of having a window and sign with his name on it added to Disneyland's Main Street USA. The sign and window named Rolly as the "assistant to the palm reader of Fargo's Palm Parlor. This choice was a nod to his infamous "weird" designs, as well as his middle name, which is Fargo. In 2012, he published his autobiography, called It's Kind of a Cute Story. There was a companion exhibit of the same name put on at the Oceanside Museum of Art from August of 2017 to February of 2018. This exhibit features many wonderful examples of Crump's works at both the Walt Disney Company and at other places. Rolly Crump is one of the few designers of Disneyland left who knew Walt Disney personally and can speak with authority on Walt's intentions for its design. As such, while he loves the world of Disney, he is also one of the most vocal critics of the parks, particularly Disneyland, which he feels lacks the "made by hand" charm that it once did (and that none of the other parks apparently have, according to him). As a person who believes in telling it like it is with no-nonsense, he is offended at the mere suggestion that others may be offended by his critiques. If anything, Rolly Crump is passionately protective of Disneyland and believes in the park's original mission and concept as a place of living art.