Walt Disney is a well-known American cultural icon, whose movies and theme parks are famous around the world. While his creative genius is respected and his projects are known, not much is ever said about the first influences in his life, which were his parents and siblings. Here are some fun facts about the parents and siblings of Walt Disney.
Walt Disney is an American icon, but how much do we really know about his early life, childhood, and family? I remember reading about his early life and the guiding influences that made him into the creative, business savvy, and the whimsical man he became. With most people, their early family life has a huge influence on who they become, and Walt Disney was no exception. Here is an exploration of his parents, four brothers, and one sister.
Walt Disney was born on December 5, 1901, in Chicago, Illinois. He was the fourth son and fourth overall child of Elias Disney and Flora Call. His older brothers were Herbert, Raymond, and Roy. In 1903, his younger (and only) sister, Ruth, was born. With the family complete, Walt's parents moved with the kids to Marceline, Missouri, which was a town near where his uncle Robert had recently purchased some land. It was in Marceline that Walt developed his interest in drawing when a retired local doctor paid him to draw one of his horses. Walt later practiced drawing by copying the cartoons on the front page of the Appeal to Reason, which was a newspaper his father subscribed to. It was also in Marceline that he and his sister Ruth started school in 1909, at the Park School.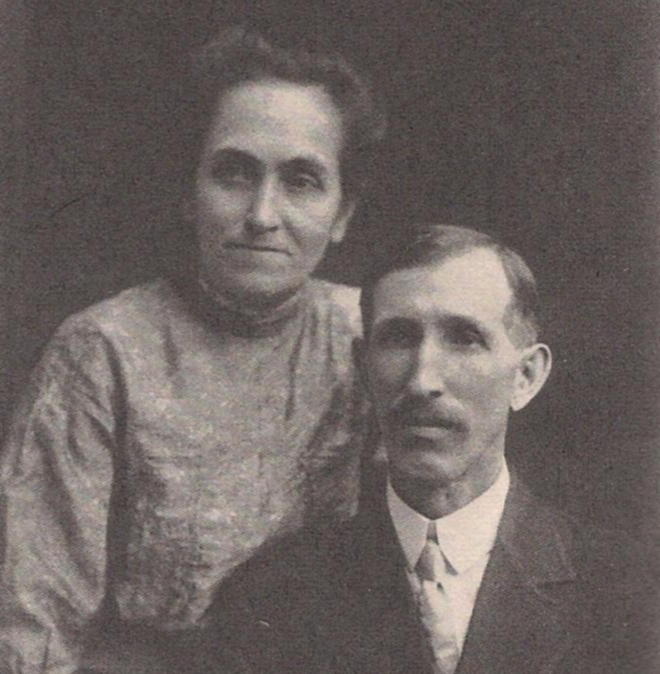 However, before any of this could happen, Walt's parents had to be born and meet each other. His father, Elias Disney, was born in Bluevale, Ontario, Canada, to Irish immigrants Kepple Elias Disney and Mary Richardson. The Disneys were Irish Protestants, and both Kepple and Mary came to Canada from Ireland as children when their parents immigrated.
Elias moved to California along with Kepple in 1878 to take part in the Gold Rush. However, instead of discovering gold, a Union Pacific Railroad agent convinced Kepple to buy two hundred acres of land in Ellis, Kansas. Kepple and Elias tried to live on that land as orange farmers but were not successful. Kepple eventually started a new farm, and Elias worked there until 1884 when he was hired to work in a railroad machine shop, where one of his co-workers was Walter Chrysler.
---
---
After working in the railroad machine shop, Elias Disney found work on the crew building the Union Pacific railroad line through Colorado. Once that job was done, he began a career as a professional fiddle player in Denver, Colorado. He soon found a career as a fiddler wasn't paying the bills, and he returned to work on his father's farm. Other jobs Elias tried his hand at included being a mailman and a construction worker. He even tried growing oranges again, this time on his own, in Kismet, Florida (near the place where his son Walt's second theme park, Walt Disney World, would one day be built). His mail carrier career was in Kissimmee, Florida (which is even closer to Walt Disney World, being in the same county), and he did construction work in Chicago, Illinois.
Elias used the money he earned from these business ventures to buy stock in the O-Zell company. This was a company that canned jelly and made apple juice in Chicago. Walt Disney later worked at this company for a time.
In 1888, Elias Disney married Flora Call in Kismet, Lake County, Florida. This was about fifty miles north of the future site of Walt Disney World. His new wife was the daughter of some neighbors of his father, Kepple Disney. She was born on April 22, 1868, in Steuben, Ohio, a daughter of Charles Call and Henrietta Gross.
Flora was beloved by her children, and her death was a tragic accident that haunted her son Walt for the rest of his life, as he blamed himself for it. In 1938, Walt and his brother Roy were enjoying substantial commercial success with their animation for the first time, with the release of their animated film Snow White and the Seven Dwarfs. Walt and Roy used some of the money they earned from this success to buy Elias and Flora a beautiful new house in North Hollywood, California, close to the Disney studios in Burbank. Flora and Elias had only been living in the house for a month when Flora complained to Roy and Walt about the fumes coming from the furnace there.
Walt sent repairmen from the Disney studios to repair the gas furnace, and all seemed well. However, the repairmen did not fix the furnace properly. Flora wrote a letter to her daughter Ruth, telling her all about the wonderful house and describing it in detail for her. Flora no doubt loved the home, and it was all the more special to her because two of her sons bought it for her. However, she also mentioned in the letter that the fumes from the furnace were still an issue. A few days after writing this letter, Flora died because of the toxicity from the furnace fumes in her house. She was seventy years old.
Walt and Roy were heartbroken over this incident. Elias died three years after Flora, and both are buried next to each other at Forest Lawn Memorial Park Cemetery in Glendale, California.
---
---
Long before the tragedy of what happened to Flora Call Disney occurred, Flora and Elias Disney were young newlyweds in Florida. Shortly after getting married, they moved to Chicago, Illinois, where they started their family. While in Chicago, Elias met a preacher from the St. Paul Congregational Church there, and the two became good friends; in fact, they were such good friends that Elias named his son Walter "Walt" Disney after him.
The Disneys began having children, with their firstborn, Herbert Arthur Disney, being born on December 8, 1888. Raymond Arnold Disney came next, on December 30, 1890. Roy Oliver Disney was son number three, being born on June 24, 1893. Walter "Walt" Elias Disney came along on December 5, 1901. Finally, Ruth Flora Disney was born on December 6, 1903.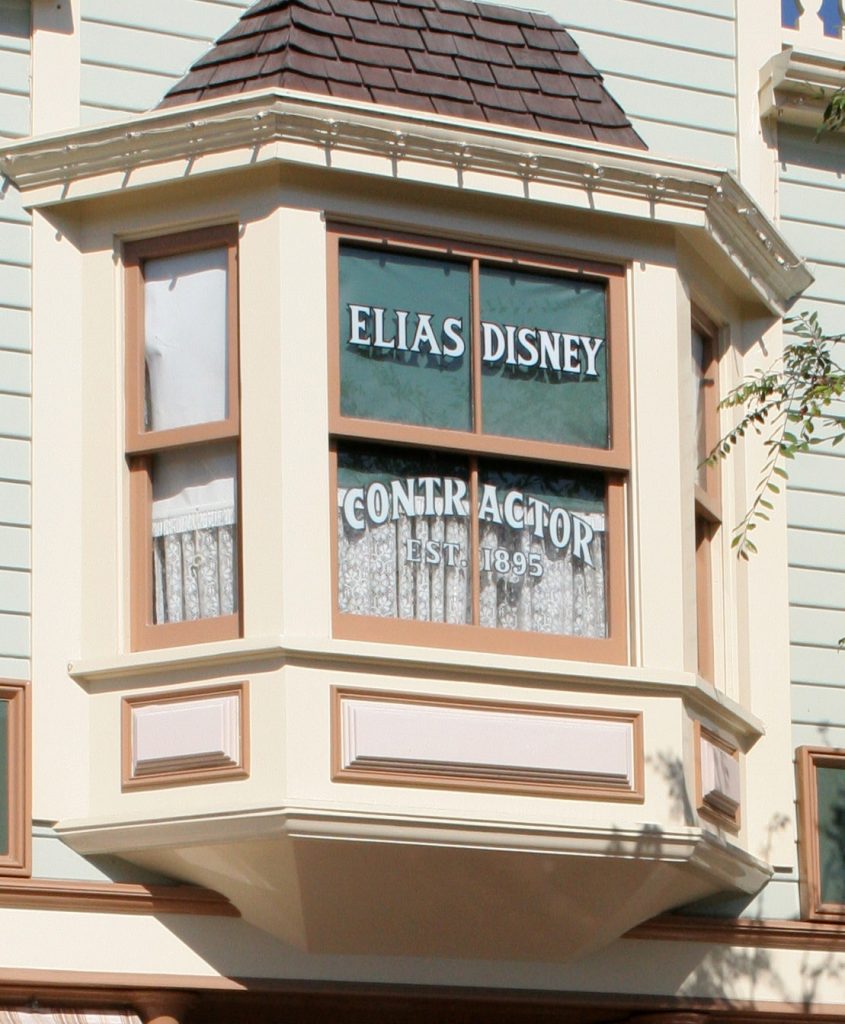 After Herbert was born, the family moved to a different neighborhood in Chicago, where Elias worked as a carpenter. In 1891, he purchased a lot for a house and built a house on it by the next year. The new Disney family home was in the Hermosa neighborhood of Chicago, which had been settled by immigrants from Scotland, Germany, and the Scandinavian nations. Roy, Walt, and Ruth were all born in this newly built house.
By 1900, Elias seemed to have found his calling as a building contractor and was finally successful at a business venture. He built houses in Chicago, which he re-sold, essentially being one of the first "house flippers," (with the difference being he built the houses he sold later for a profit, instead of buying and selling existing houses). In addition, Elias was hired to build the Saint Paul Congregational Church, which was dedicated in October of 1900. Elias became one of the trustees of this church, and Flora was its treasurer.
Despite his business success in Chicago, Elias was concerned about the rising levels of crime in the city. After two of their neighbors' teenage sons were involved in a car theft, Elias decided to move his family out of the city, before his own children became influenced by other kids like the car thieves, and perhaps became criminals themselves. He moved the family to Marceline, Missouri in April of 1906.
Just prior to moving, Elias purchased a forty-acre farm in Marceline from a Civil War veteran's widow. The veteran, William Crane, owned a house there that was older than the town of Marceline itself. After arriving in Marceline, Elias purchased an adjoining tract of land, also from Crane's widow.
Marceline was a good location for Elias, because it was away from the crime in the city of Chicago, while still being close enough to it to be accessible if necessary. Also, Elias's younger brother Robert owned a farm just west of there. Disney's new home in Marceline included orchards that had trees that grew apples, peaches, and plums, as well as many healthy grain fields. There were also horses, cows, pigs, and poultry birds on the farm. It was an idyllic setting for raising children.
Because of Elias's success as a building contractor, he was able to have a telephone installed in the house in 1907, which was a big deal at the time, as the telephone was still a relatively new invention. Elias became involved in the neighborhood, convincing quite a few of his fellow neighbor farmers to join the American Society of Equity, which was a farmer's union that promoted consolidating the buying power of its members.
The farm may have been idyllic for Elias and Flora, and for the younger children. However, it was boring for teenagers. The two oldest Disney children, Herbert and Raymond, disliked the farm and moved out to go back to Chicago in 1908, when they were 20 and 18, respectively; they found work as clerks there.
Life on the farm was good, but it didn't last as long as Elias and the rest of his family would have probably liked. Only four years after moving in, in 1910, Elias became ill with typhoid fever and pneumonia, which forced the family to sell the farm. They moved to a rented house in Marceline, where they lived for about a year, and then moved to Kansas City, Missouri after Elias recovered.
While in Kansas City, they lived in a rented house, before buying their own middle-class home three years later, in 1914. Between moving to Kansas City and buying their own house there, Elias bought a newspaper delivery route for the Kansas City Star newspaper and extended the route considerably. He gave his sons Roy and Walt jobs delivering the paper on his route. They had about seven hundred daily customers and around six hundred more for the Sunday edition only. Elias also used the newspaper route to deliver butter and eggs he imported from a farm in Marceline to his newspaper customers.
In 1917, Elias sold the paper route and moved the family back to Chicago. Once there, he and his wife and the remaining kids at home rented an apartment. While in Chicago, Elias took an active role in the management of the O-Zell Company, the business in which he had been buying stock for years.
Elias officially retired in 1920 and moved back to Kansas City, where he supported himself and his wife by working as a carpenter. Later, he moved to Portland, Oregon in 1921, to be closer to his oldest son, Herbert, who had previously moved to Portland. Finally, he moved to North Hollywood, California with his wife, to live in the house Roy and Walt purchased for them.
Elias Disney was a staunch Congregationalist, and sometimes preached sermons in Congregationalist churches on Sundays; his sermons were known for being stern. He was also a passionate socialist and loved to talk about socialism with strangers. If they seemed interested in the subject, he would bring them to the family home (wherever it happened to be at the time), even if he just met them. He also loved to play the fiddle, even though he had never been able to make a career at it, and would bring home perfect strangers if they could play an instrument.
Elias was a teetotaler who never drank alcohol, and only ever smoked extremely rarely, usually in social or business settings. He was known by his family for being a stern man with a temper that could become strong at times. He would not let his sons keep any money they earned while living at his house, because he thought they were too young to know how to manage it; instead, he took it, saying it was for "safekeeping," though he never gave it back to them.
These people and experiences were the earliest influences on Walt Disney's life. Elias and Flora gave their children a childhood that was a mix of love and sternness, of both instability and stability, and one that offered them a lot of different experiences from which Walt could draw on for his imaginative projects when he was grown. Elias never approved of Walt's career as an animator and did not consider it a real job. Walt did not let that stop him from being generous with his parents when he became successful, though. That says a lot for the way he was raised and the character of his parents, as well as his own, innate character.