Russi Taylor and Wayne Allwine were the voices of Minnie Mouse and Mickey Mouse, respectively, beginning in 1977 for Wayne and 1986 for Russi. They voiced these iconic characters until they passed away, ten years ago for Wayne, and this year for Russi. They also found love with each other while voicing these romantically-linked cartoon characters, and got married themselves. Here is their story.
Russi Taylor and Wayne Allwine are Disney Legends, and with good reason. They voiced two of the most popular Disney cartoon characters — Minnie and Mickey Mouse, respectively.
Russi Taylor was born in 1944 in Cambridge, Massachusetts, and wanted to work for Walt Disney from the time she was a young girl. As a child, she and her family visited Disneyland, and Russi saw Walt himself sitting on a bench just as she and her relatives came off the Mark Twain Riverboat ride. The family introduced themselves to their hero and shared the popcorn they had just bought with him. They chatted with Walt for a while, and at one point, he asked young Russi what she wanted to do when she grew up. She enthusiastically replied that she wanted to work with Walt. Walt said okay, and she did eventually make that dream come true.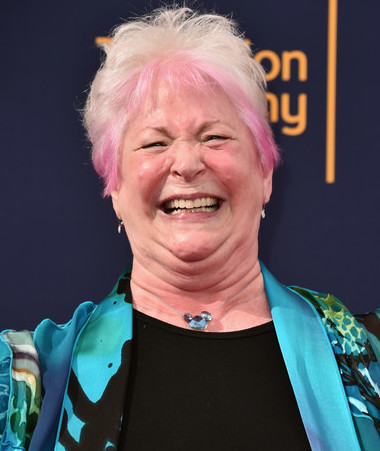 Of course, Russi was not the original voice of Minnie Mouse, but she came to be the most iconic. She beat out two hundred other candidates to be the new voice of the character in 1986. After winning the coveted role, she went on to voice Minnie in numerous projects, including the animated films Who Framed Roger Rabbit, Runaway Brain, Get a Horse, and Mickey, Donald, Goofy — The Three Musketeers. For television, she voiced Minnie for Mickey Mouse Works, House of Mouse, Mickey Mouse Clubhouse, Mickey and the Roadster Racers, and a series of award-winning Mickey Mouse short cartoons made for the Disney Channel in 2013.
---
---
When Russi died in the summer of 2019, it was said by the Disney Company that Minnie had lost her voice. Gary Marsh, the President and Chief Creative Officer for Disney Channels Worldwide said of Russi after her death:
"Russi was every bit as sweet, effusive, stylish, and fun-loving as the Minnie Mouse character she voiced. Throughout her illustrious career, and certainly, for the dozens of characters she played for us on Disney Junior and Disney Channel, she approached her work with meticulous and loving care, ensuring that every character she created was embraced and adored by generations of viewers. She was a wonderful person and a friend to everyone at Disney Television Animation, and we extend our deepest sympathies to her family and loved ones."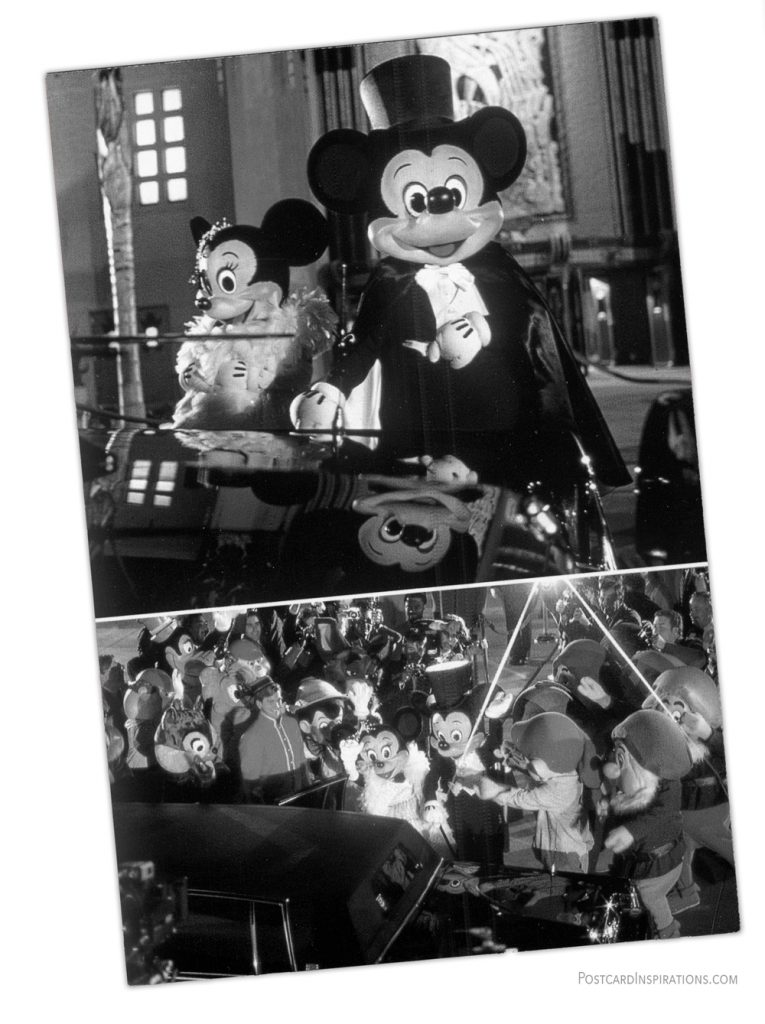 Russi herself had some things to say about playing Minnie Mouse. During the time she spent in the character's animated shoes, she said:
"You have to bring yourself to a character. But because of this particular character, she actually enhances who I am, she really does. In a sense, Minnie makes me better than I was before 'cause there's a lot to live up to."
Russi even found love because of her work with the Disney Company. In the mid-1980s, she met and fell in love with Wayne Allwine, who had been voicing Mickey Mouse since 1977. Russi and Wayne got married in 1991 and became inseparable until Wayne's death in 2009. After losing Wayne, Russi knew her own time as Minnie Mouse may not go much longer, and she expressed hope that whoever took over as the voices of these two iconic characters for her and Wayne would love Mickey and Minnie just as much as they did, as well as to be aware of the history and tradition behind the characters, and to honor that.
Russi played a few other Disney characters during her time with the company, though it is as the voice of Minnie Mouse that she is best known. She also voiced Nurse Mouse on The Rescuers Down Under, and Donald Duck's nephews Huey, Dewey, and Louie in the original DuckTales series. In addition, she voiced characters in TaleSpin, The Little Mermaid, Buzz Lightyear of Star Command, Kim Possible, Sofia the First, The Lion Guard, and Tangled: The Series.
She was also the voice of some famous non-Disney characters, such as Strawberry Shortcake, Baby Gonzo (on the Muppet Babies TV show), Pebbles Flintstone, and twins Sherri and Terri on more than a hundred episodes of The Simpsons (and in The Simpsons movie).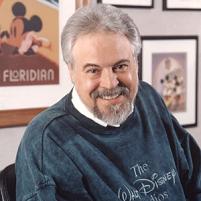 As for her husband, Wayne Allwine began voicing Mickey Mouse in 1977, taking over from his mentor at the Disney Company, Jimmy MacDonald. Wayne was born in 1947 in Glendale, California, and began acting in movies and TV as a child. He even formed his own band in high school called The International Singers; it was an acoustic music group that played all over California, and even recorded with some famous singers of the time.
After working in show business since he was seven (the age he was when he made his first TV appearance), Wayne decided he wanted a normal life when he turned 18 and got a job in the mailroom at the Walt Disney Studios. He was promoted to Wardrobe, and then to Audio Post-Production. It was in this position that he started as Jimmy MacDonald's protégé, as Jimmy was then the studio's resident wizard of sound effects.
He worked in sound effects on a number of Disney films and TV shows and even won an Emmy and the Golden Reel award for his work on Amazing Stories. He won a second Golden Reel for his work on The Great Mouse Detective.
He went to open auditions for the voice of Mickey Mouse in 1977 and secured the role. Wayne gave Mickey his voice for numerous movies, TV shows, records, video games, and even on rides and shows at the Disney theme parks.
When Wayne married his Minnie Mouse counterpart, Russi Taylor, they formed their own production company called Taylor-Allwine Associates. They also had four children together, three of whom believe they sound like Mickey Mouse, as well.
Of being the voice of Mickey Mouse, Wayne said:
"Mickey is Walt's. I get to take this wonderful American icon and keep it alive until the next Mickey comes along, and it will one day."