Herb Ryman was an artist for the Disney Company, as well as an artist with other movie studios, and a talented independent artist. His lengthy career includes design work on some of the most popular movies of Hollywood's Golden Age, as well as being a sought after artist for private collectors. This is his interesting story.
Herbert Dickens Ryman was born on June 28, 1910, in Vernon, Illinois. This future Disney Company artist and Imagineer was the son of Dr. Herbert D. Ryman and Cora Belle Norris and moved with his family at age nine to Decatur, Illinois. After graduating from high school, he attended Millikin University.

While away at school there, he became seriously ill with scarlet fever, and his mother took the opportunity of his forced convalescence to tell him she did not want him to be an artist. Instead, she wanted him to become a doctor, like his father. After this, the scarlet fever worsened, and Herb's mother, concerned for his well-being, told him that when he got better, she would allow him to attend the School of the Art Institute of Chicago. Herb duly got better and went to the Art Institute, where he graduated cum laude in 1932.

After graduating, Herb moved to California and got a job as a storyboard illustrator at the art department of Cedric Gibbons of Metro Golden Meyer Studios. There was a time during Hollywood's "Golden Age," that Herb was the only artist and illustrator for MGM Studios. In this job, Herb helped to design a lot of famous movies, such as David Copperfield, Mutiny on the Bounty, A Tale of Two Cities, Anna Karenina, and the Emerald City portion of The Wizard of Oz. After working on the film The Good Earth, Herb was moved to quit his job and go explore China. While there, he sketched a lot of the scenes he saw. It was an idyllic interlude for him.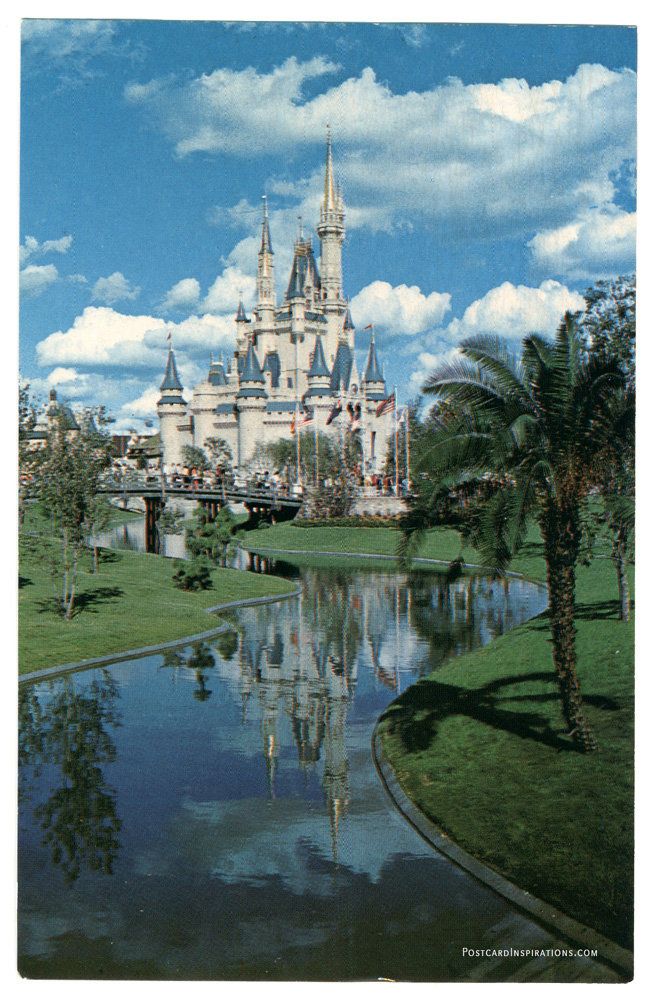 When Herb came back to California in 1938, Herb put on an exhibit of his artwork at the Chouinard Art Institute, and Walt Disney came to see it. This is where Herb met Walt. Walt was very much impressed with Herb's work and invited him on the spot to come and work for the Walt Disney Studios in Burbank, California. Herb accepted and took a job there as an art director. He worked in this capacity on many of Disney's animated feature films, such as Fantasia and Dumbo.

Unlike other Disney Studios employees, Herb did not make a career out of working there. In fact, he left the company in 1944 after hearing that a movie based on the book Anna and the King of Siam was being made. He went to work at 20th Century Fox studios to work on that movie, which became The King and I. Herb also worked on several other movies at Fox, including David and Bathsheba, The Black Rose, Down to the Sea in Ships, Forever Amber, and The Robe.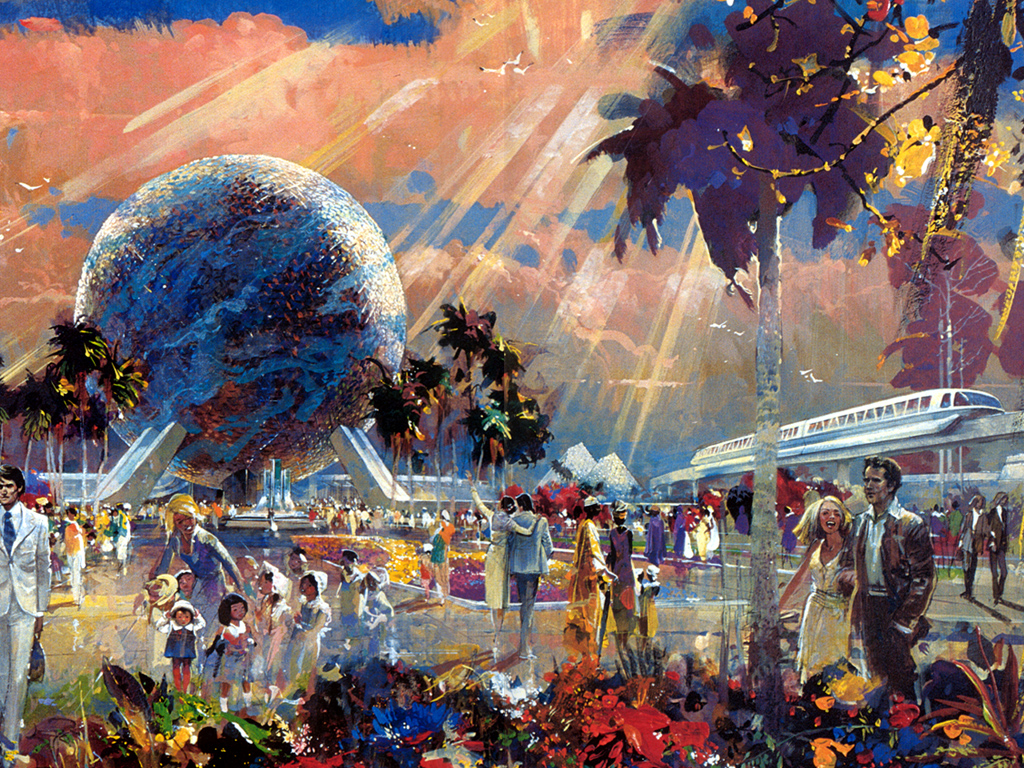 He left Fox twice, during the summers of 1949 and 1951, during which times he traveled with the Ringling Brothers and Barnum and Bailey Circus. While living with the performers, he documented circus life in his paintings. In addition to traveling with the circus in his spare time, Herb also illustrated a two-volume novel called The Tontine in 1955.

Even though he had officially left the Disney Company, Herb stayed friends with Walt Disney on a personal level. Walt drew upon this friendship to request Herb to come to the company and do the artwork for Walt's vision for Disneyland. Walt made this an urgent request, and he and Herb worked all through one weekend to create a large pencil sketch of the park, as well as several other drawings envisioning pieces and parts of the project. Walt's brother Roy Disney took these drawings, along with a six-page portfolio, to present to potential investors in New York City. Thanks to Herb and Walt's drawings, the investors approved of the project and agreed to give it financing. With the financing secured, Disneyland's construction was able to begin and the park came to life.
---
---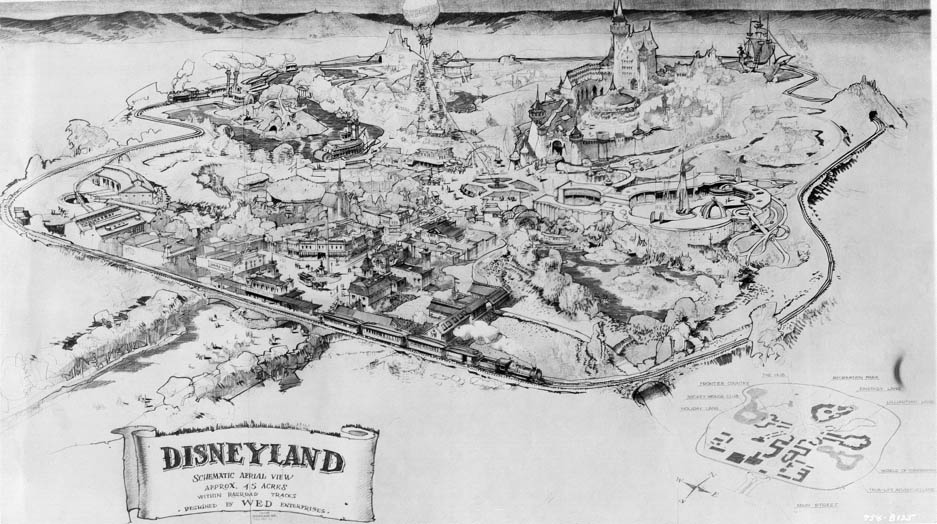 After this, Walt asked Herb to re-join the Disney Company. Herb agreed, and his design of the concept for the Disneyland theme park became the centerpiece of his entire career as an artist. He made other significant contributions to the park as it was being built, including designing several popular and beloved Disneyland attractions like Main Street USA, Sleeping Beauty's Castle, and New Orleans Square. He contributed concept art to the designs for the Jungle Cruise ride, Pirates of the Caribbean, and others. He also contributed artistic design components for attractions that were featured at the New York World's Fair in 1964, such as Great Moments with Mr. Lincoln.

In total, Herb ended up working for the Disney Company on and off for five decades. Other projects he worked on while at the Disney Company were Cinderella's Castle at Walt Disney World in Florida (on which he was the chief designer), EPCOT Center (on which he was a consultant), and Meet the World at Tokyo Disneyland (on which he was also a consultant). Some of these projects were ones he worked on after his official retirement from the Disney Company in 1971. The last project he worked on for the company was a post-retirement project of contributing concept drawings for Main Street at Euro Disneyland (later renamed Paris Disneyland). He became ill at that time and was not able to contribute any more projects to the company.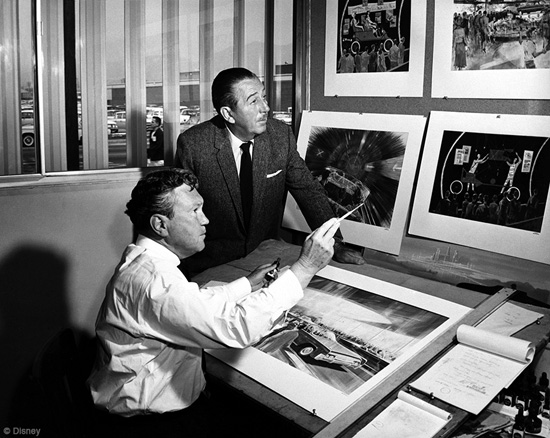 While he is best known for his work for the Disney Company, his independent art is highly regarded, and there are a lot of his paintings that hang in the homes of Hollywood's rich and famous people.

As far as Herb's personal life goes, his mother was a great-granddaughter of former US President Zachary Taylor. His father joined the US Army as a medic during WWI and was killed on the battlefield while tending to a wounded soldier. The elder Ryman refused any medical attention for himself until after he had tended to three other wounded soldiers, even after receiving his own wound. He died on the battlefield in a medic tent and received a posthumous honor from the military. He is buried in Arlington National Cemetery. Herb's mother, who was a teacher before her marriage and after becoming a widow, later served as Superintendent of the Macon County Schools in Illinois for sixteen years. She retired in 1938 and moved to California to live with Herb. She died in 1963 and is buried in Arlington next to her husband.

Herb died on February 10, 1989, only sixteen days after losing his older sister, Christine Ryman Pensinger. He is fondly remembered by all who love the Disney parks around the world.